Young Person's Mental Health Advisory Group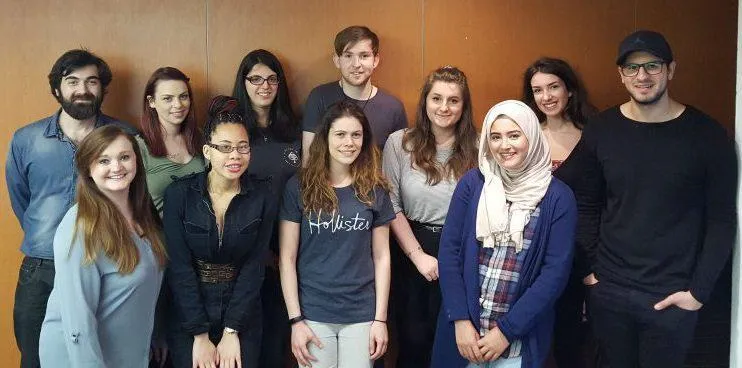 We are a group of 16-25 year olds with lived experience of using mental health services, or caring for someone who has used these services. We meet every six to eight weeks and invite researchers or research teams who would like our advice and support to come and discuss their projects.
We were founded in January 2014 by the National Institute for Health Research (NIHR) Clinical Research Network: Mental Health, and are now hosted and funded by the Service User Research Enterprise (SURE) and NIHR Maudsley Biomedical Research Centre (BRC) at South London and Maudsley NHS Foundation Trust and King's College London. We were established in light of increasing awareness of the importance of service user involvement in research, and our main aims are to:
Act as a point of contact for researchers seeking Patient and Carer Involvement and Engagement (PCIE) on studies relating to young people.
Raise the profile of research into young people's mental health.
Promote the young service user/carer perspective in mental health research.
Identify and share good practice in service user and carer involvement
Collaborate with the wider NIHR family and charities on specific projects.
In addition to our meetings, we regularly present on our work at conferences nationwide. We have also participated in and hosted our own events, including a mental health awareness event held at The British Library, and the annual Youth Takeover Challenge.
"Being part of the Young Person's Mental Health Advisory Group has definitely made me more aware of different mental health issues and how these can be dealt with. But it's more than that, I feel like it's enabled me to develop personally and I'm much more confident now."
"I've learned of the complexities surrounding research methodology and been involved with the early stages of some exciting new research proposals."
"The group has opened my eyes to the opportunities out there to get involved in research. Mental health is a part of my life, and it is reassuring to know that there are places that allow me to use my experiences to help others."
Join the Young Person's Mental Health Advisory Group
If you are interested in joining the group and meet the criteria below, then please complete our application form and we'll be in touch as soon as we can.
Criteria:
Aged 16-25
Resident in the UK
Have personal experience of using mental health services, and/or caring for somebody who has used these services
Able to attend a four hour meeting every 6-8 weeks in Central London
Our Partners

NIHR Maudsley Biomedical Research Centre
Contact us
If you have any questions about joining the group as a new member, or coming to present as a researcher, please email Catia at
Follow us