Elephant Access Programme
The Elephant Access Programme increases access to top universities for high-achieveing pupils through a collaborative, cross-sector approach.
What is the Elephant Access Programme?
Increasing access to 'top' universities for 'top' pupils through a collaborative, cross-sector approach. The year 12-13 Elephant Access Programme is delivered by The Elephant Group partner schools, to support academically able students' aspirations, attainment, and applications into top universities.
King's Widening Participation partner with The Elephant Group to support the delivery of their access programme to year 12-13 pupils. This includes hosting events on our campus, delivering academic taster or information and guidance sessions and sharing knowledge and insight with school leaders.
What are the benefits of taking part?
The programme helps pupils better prepare to make their university applications and their educational aspirations a reality.
In September 2021, 54% of the Elephant Access cohorts across London, Yorkshire and the East Midlands enrolled at a 'top' university.
Who can take part?
Year 12-13 pupils attending non-selective state schools who are identified by their teachers as being in the top.
King's partner with the The Elephant Group London Hub who work with the following schools:
Ark Acton Academy
Ark Elvin Academy
Ark Globe Academy
Ark Walworth Academy
Bourne End Academy
Caterham High School
Charter School East Dulwich
Charter School North Dulwich
Eltham Hill School
Lilian Baylis Technology School
Mossbourne Community Academy
Newham Sixth Form College (NewVic)
Oasis Academy South Bank
Oasis Academy Hadley
Oasis Academy Enfield
St Michael's Catholic College
St Saviour's & St Olave's School
The Crest Academy
The John Wallis Academy
When & where does it take place?
As a head teacher-led programme, the programme is mainly schools-based. Some events are hosted on university campuses like King's.
More from Social Mobility & Widening Participation
Discover more about Social Mobility & Widening Participation at King's.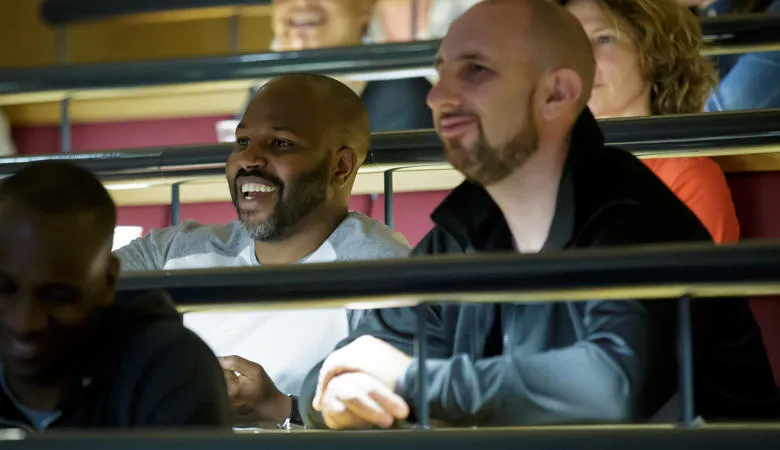 For supporters of children attending non-selective state schools.
Who our Social Mobility & Widening Participation teams work with.