A comprehensive scheme of learning developed for teaching staff to deliver to pupils aged 11-14.
What is On Your Marks?
A comprehensive scheme of work, comprising of downloadable lesson plans and resources, developed to expand pupils' knowledge of university and enhance their metacognitive skills within the classroom.
Teachers need to register to gain access to three fully resourced units, which are underpinned by metacognitive skills:
Unit 1: Introduction to university.
Unit 2: Subject Exploration.
Unit 3: Careers and Qualification guidance
What are the benefits of taking part?
Modelled on the highly successful King's Scholar programme, On Your Marks is an inquiry-based framework for teaching pupils' metacognitive skills proven to enhance attainment.
Developed in line with the Gatsby Benchmarks for good careers guidance.
No cost to schools and specifically designed to support students from underrepresented backgrounds.
"Metacognition is important in many ways. It not only helps you in one subject, but all across the curriculum. It helps you know what your strengths and weaknesses are."
Who can take part?
On Your Marks has been designed for KS3 students that are:
Attending non-selective state schools
Live in postcodes where participation to Higher Education is low
When & where does it take place?
The scheme has been produced to give teachers and schools the autonomy and flexibility to deliver the content in a pace that complements the school's curriculum, needs and priorities. This means that units can be delivered across year 7-9 or on a monthly-termly basis.
Visit the On Your Marks website for further details and to sign up now.
How do I download resources?
Visit the On Your Marks website for further details and to sign up now. If you have any further questions, please contact us.
More from Social Mobility & Widening Participation
Discover more about Social Mobility & Widening Participation at King's.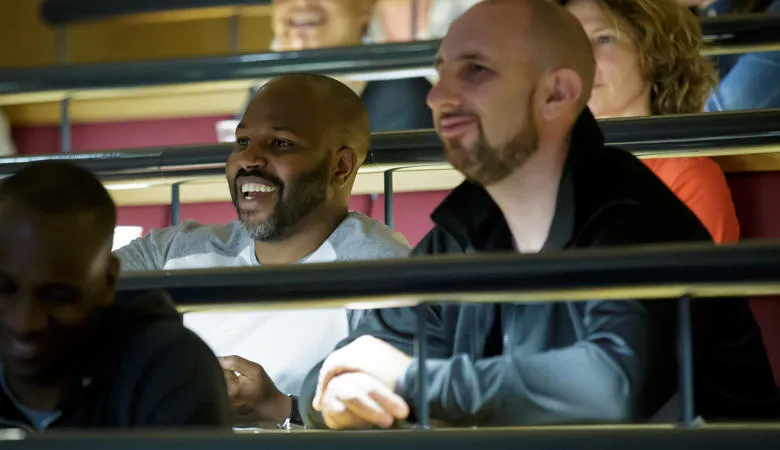 For supporters of children attending non-selective state schools.
Who our Social Mobility & Widening Participation teams work with.