6th
in the UK
The Times Higher Education World University Rankings 2023
6th
in the UK for Graduate Employability
Times Higher Education's Global Employability University Ranking 2022
More than 250,000
strong global alumni network
From our cutting-edge research to our global connections, find out why you should choose King's.
Why King's?
King's is ranked sixth in the UK according to The Times Higher Education World University Rankings 2023.

King's is ranked sixth in the UK for graduate employability* providing you with the perfect stepping stone to further your career.

King's is ranked third for impact amongst multi-faculty universities (REF, 2021).

Once you graduate from King's you will automatically become a member of our 250,000+ strong global alumni network. You'll also have the opportunity to network with King's alumni in London to advance your career while studying here.
Testimonials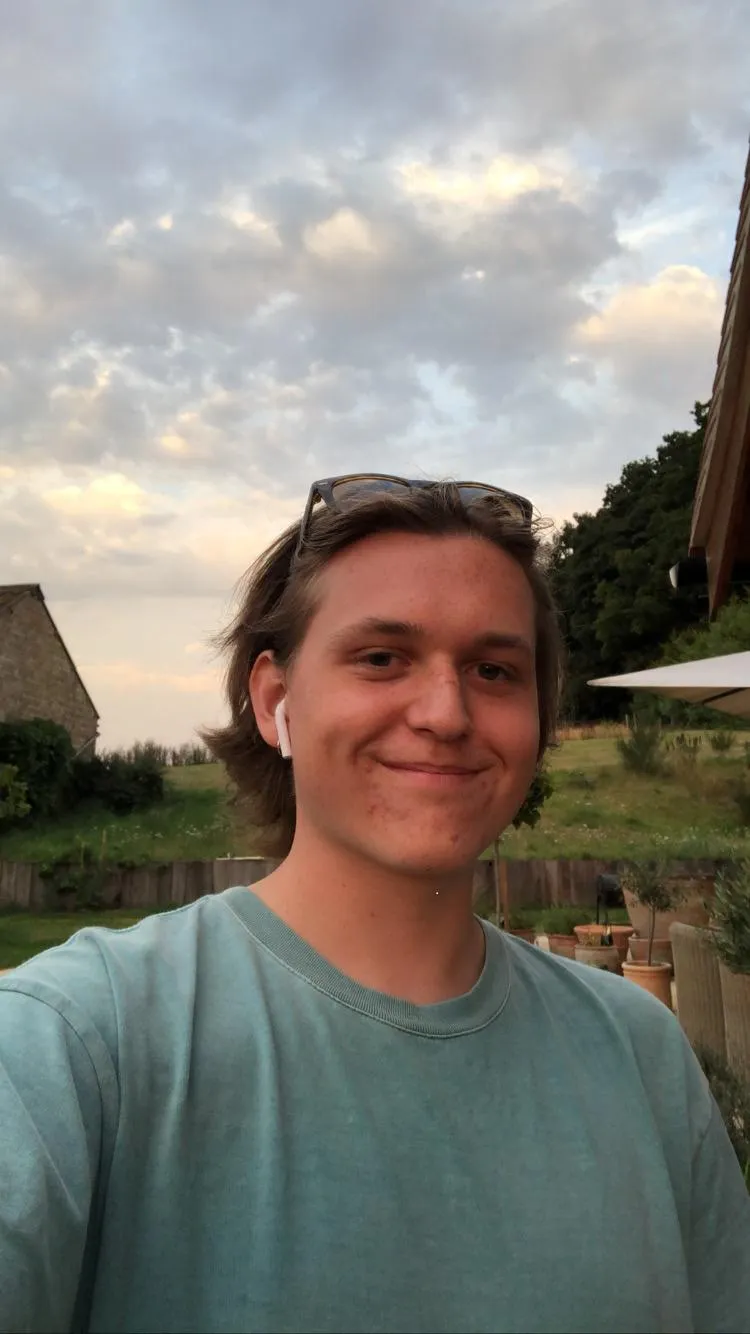 "In a constantly changing production landscape, I felt like learning about the art of film in a more established academic environment was the best way for me to finetune my skill sets and area of expertise."
History
King's College London was founded by King George IV and the Duke of Wellington in 1829. When the University of London was established in 1836, King's became one of its two founding colleges. While remaining part of the University of London, King's has enjoyed financial and academic autonomy since 1994. Since 2008, King's has awarded its own degrees.
Alumni & Our Community
Once you graduate from King's you will automatically become a member of our 200,000-strong global alumni network, including over 57,000 international alumni. You'll also have the opportunity to network with King's alumni in London to advance your career while studying here with
Our alumni, staff and students continue to make headlines today with discoveries, inventions and distinctions. Find out more about our notable alumni.
Opportunities to network with King's alumni in London and to advance your career while studying include:
Careers mentoring

Alumni professional development events

Insider tips on how to change careers

Subject-specific dinners and events
Visit our Alumni webpages to find out more.
Our community
Undergraduate: Around 20,000
Postgraduate: Around 15,000
Over 185 countries are represented on campus across our community from students to staff
More than 18,000 international students
Around 9,500 academic, research and support staff across King's.
London location
Voted the world's best student city by QS Best Student Cities 2023, London is an integral part of the King's experience with four of our five campuses beside the River Thames. Take a tour of our campuses online.
Find out more about what London has to offer.
Global links
Internationalism flows through every area of King's from the formal links created through the Global Institutes, partner universities and study abroad programmes to the informal friendships that grow out of our diverse student, staff and alumni populations.
With over 150 partner institutions, King's also connects you to the world. Studying abroad for a semester, a year or a summer is a unique opportunity to expand your personal and academic horizons; preparing you for the global stage, and boosting your employability.
European partners:
Humboldt University, Berlin, Germany
University of Stuttgart, Germany
Karolinska Institute, Sweden
ESSEC Business School, France
Paris Sorbonne University, France
Global partners:
University of California, San Francisco, USA
University of Hong Kong
University of North Carolina at Chapel Hill, USA
Renmin University of China
University of São Paulo, Brazil
National University of Singapore
Visit the study abroad pages for information on which departments offer study abroad for undergraduate and postgraduate students and the benefits to you.
Joint PhD and master's programmes
King's offers an increasing number of Joint PhDs with its international partners.
These programmes see research students being supervised by academics in both universities throughout their studies. Students have a 'home' and 'partner' university and are subject to the regulations and practices of the home university but apply to both and register with both. If they are successful, they receive a joint PhD issued by both institutions.
Spending up to half of the three year programme in another university exposes students to two different research cultures and traditions, and improves the cultural competence of candidates, positioning them well for employment in an increasingly globalised labour market.
For those wishing to pursue an academic career working in two different countries provides international academic referees and also knowledge of two distinct academic recruitment markets.
Joint supervision also means access to two sets of complimentary academic expertise.
Employability
Careers & Employability
King's Careers & Employability helps you prepare for your future. Our dedicated team will support you to identify a valuable career path through interactive online resources, careers appointments, events, and more, ensuring employers see the value in both your King's qualification and other strengths.
You will also gain exclusive access to a range of digital tools including our vacancy board, podcasts, labour market insights, and AI-driven CV checking and assessment simulations. We offer impartial advice and support to all King's students, researchers, and recent alumni to help you navigate your next steps and achieve lifelong success.
Internships
An internship or meaningful work experiences, are an excellent way to focus your career ideas, while also enabling you apply the knowledge gained from your studies, develop your professional network and enhance your employability .We equip students to action their own meaningful work through a variety of online tools, networks and events alongside our own curated co-curricular programmes which are available to a range of students - from work shadowing to summer internships across a range of industries, and specific support for under-represented groups.
A number of our Undergraduate and Postgraduate Taught programmes, also have the option to gain academic credit through the completion of an internship as part of an accredited internship module within their programme. You also have access to gain other experiences through our Insights and King's Edge Programmes. 
King's connections
King's College London connects with people and organisations throughout London and across the globe – from government, business and industry to charities, sport and culture.
Studying at King's brings you many opportunities to benefit from these links on your chosen degree course, in the networks and contacts you make, through special events and invited guests.
Arts & Sciences
Our connections with leading cultural, arts and science organisations provide you with real opportunities to enhance your career and enrich your life experiences.
Science:
Ford Motor Company Ltd
Unilever Research Ltd
Yasakawa Electric Co
BP
Science Museum
Culture and arts:
Crafts Council
National Theatre 
The Roundhouse
Royal Opera House
Southbank Centre
Active recruitment:
Proctor & Gamble
KPMG
Deloitte
Ernst & Young
Magic Circle law firms
Internships:
International Centre for Security Analysis
DEFRA
BP
AstraZeneca
Environmental Agency
Glacier Bay National Park, Alaska
Commission for Racial Equality
Shelter
London Development Agency
Cabinet Office
Water Research Institute, Ghana
Institute for Public Policy Research
Business links:
AE Systems
Credit Suisse
The Shadow Robot Company
Fios genomics
Deloitte
Useful links:
Next steps
Sign up for event updates and for information out our courses and applying.
Chat to current students and staff to find out about life at King's.
Questions about studying at King's? We're here to help.