As a global university in the heart of London, King's recognises the impact that student and staff travel has on the environment.
Our students and staff travel for fieldwork and fieldtrips, to share their research at international conferences and to build global partnerships. Business travel is a significant area of emissions, reported annually in our Environmental Sustainability Report.
To address the environmental impact, we have developed travel policies and targets to reduce these emissions. Our travel policy also now allows staff to take the more expensive land-based travel option for sustainability reasons, rather than requiring them to opt for the cheapest travel mode.
Find out more about King's sustainable travel policies below.
Travel to and between campuses
We encourage students and staff to travel actively to and between campuses where possible. Secure bike storage facilities are available across our campuses, and many of these contain bike repair stands for simple bike repairs.
Transport for London provide maps of cycling lanes in London, which can be used to plan your route.
Find out about King's Cycle to Work scheme (intranet page).
Click here to find out more about our cycling facilities.



National and international travel
We recommend that staff book business travel through our travel provider Key Travel.
Staff should consider the sustainability aspects of any travel undertaken on behalf of the university and the suitability of alternatives such as online meetings.
King's travel policies now allow staff to take more expensive land-based travel modes, rather than requiring staff to select the cheapest mode of travel. For example, if a train to Paris is more expensive than a flight, staff can now choose the train journey. It is now also possible to book international rail travel through Key Travel.
Over the next year we will be developing resources to help staff travel more sustainably. Until then, websites such as Man In Seat 61 provide information on how to reach a wide range of European destinations.
Staff travelling on Wellcome Trust grants are required to offset the emissions created through their travel. Find more information, including a calculator, on our intranet pages.
More about King's Climate & Sustainability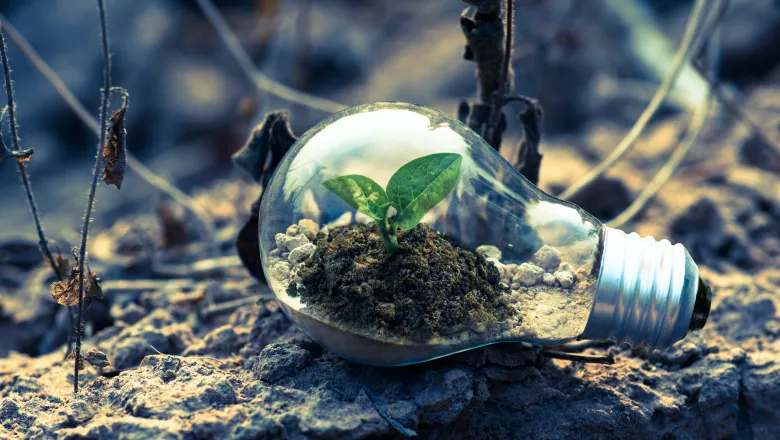 Enabling societal transition to environmental sustainability is a...
Ways you can be more sustainable within and beyond King's