Climate & Sustainability Action Plan
King's Climate & Sustainability Action Plan
Our Climate & Sustainability Action Plan sets out 13 key impact areas to guide the university's approach to sustainability and climate change, informed by the United Nations Sustainable Development Goals (UN SDGs), which set targets for holistic and sustainable global development by 2030.
Developed by the university's Climate & Sustainability team in consultation with students, staff, alumni and members of King's Climate Action Network (King's CAN), key deliverables include:
At least a 50% reduction in carbon emissions by 2030, across energy use, business travel, our supply chain, commuting and waste
Ensuring sustainability and climate education is embedded into all King's degree programmes by 2026
A four-fold increase in climate and sustainability research activity by 2029
Increasing investments with socially responsible benefits to 40% by 2025
Development of guidance on internal carbon pricing, to ensure we can better align financial decision-making criteria with King's climate action goals
The plan prioritises absolute reduction of carbon emissions over offsetting, which compensates for emissions by funding equivalent carbon dioxide savings elsewhere, and carbon removals, which includes natural strategies like tree restoration and agricultural soil management. That is why we have now set a 2030 net zero target to give us more time to focus and invest in direct emissions reductions on our estate and in our operations.
13 key impact areas guide King's approach to sustainability and climate change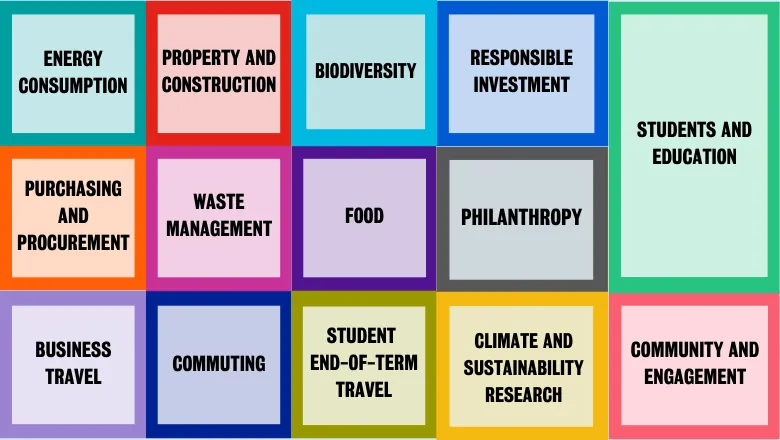 Our progress so far
King's has been taking action on climate and sustainability for many years. In 2021, we fully divested from investments in fossil fuels almost two years ahead of target and we have successfully reduced emissions under the university's direct control by more than half in the last 15 years.
All of this happened while King's estate size was growing, and our student numbers and research volume was increasing.
It was achieved through actions such as improving energy efficiency and maximising space utilisation of our existing estate, as well as encouraging behaviour change through our Sustainability Champions programme.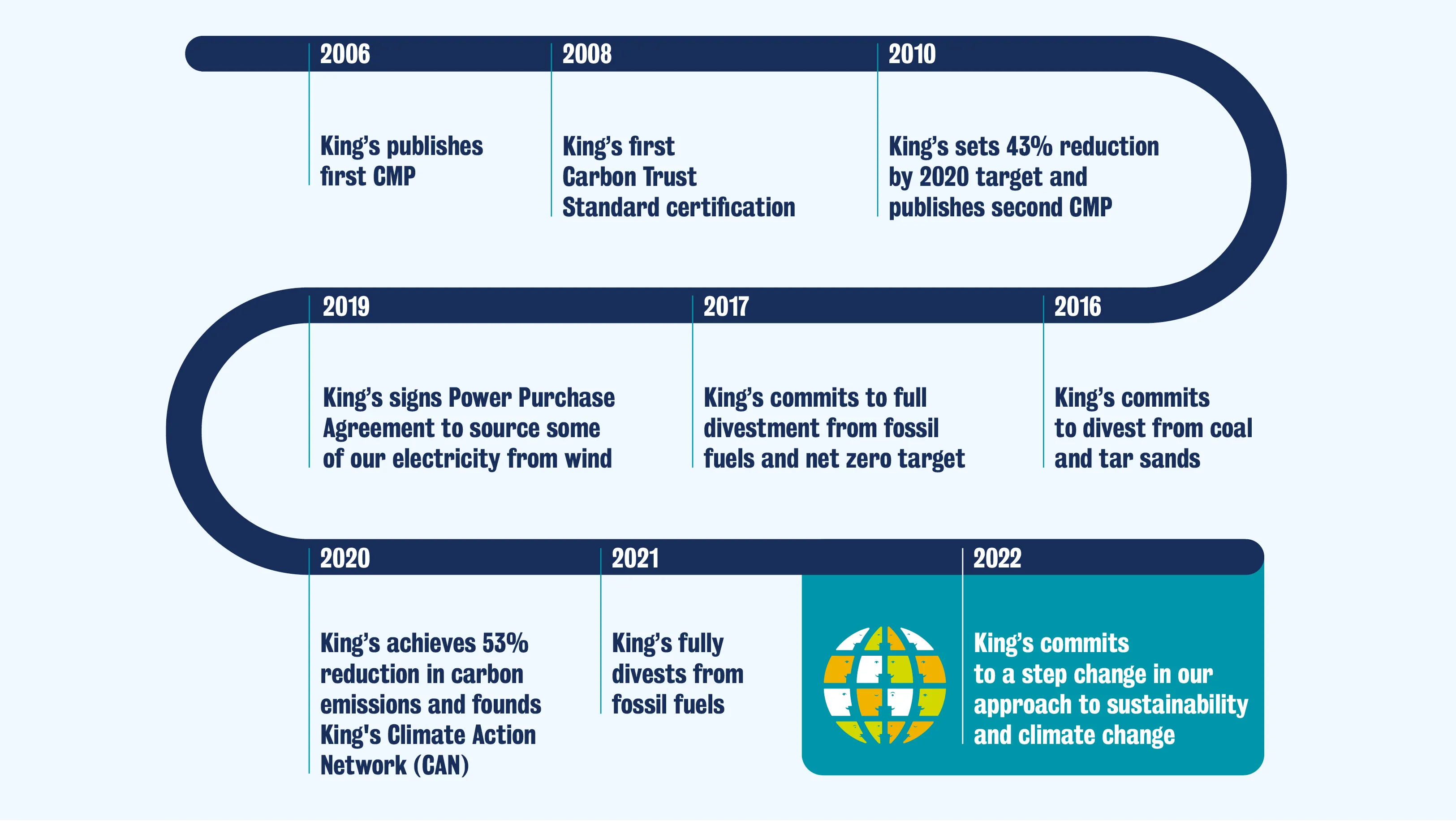 As a signatory to the global Race to Zero for Universities and Colleges, we will continue to make a difference through our supply chain and investments, by engaging our community in behaviour change and through the work we collectively do to achieve our sustainability targets.
More about climate and sustainability at King's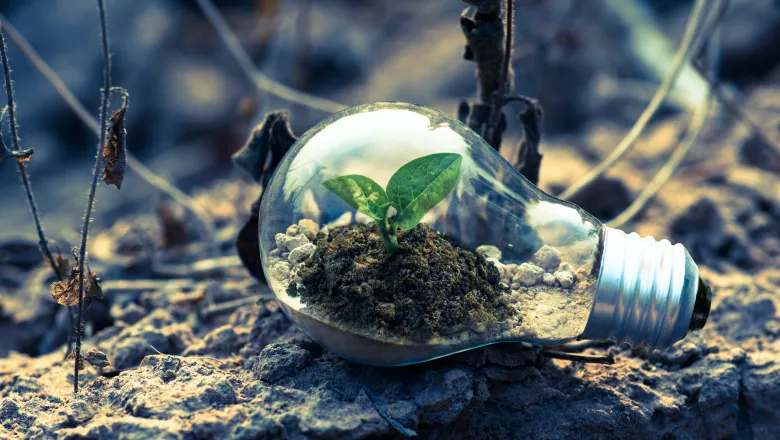 Enabling societal transition to environmental sustainability is a...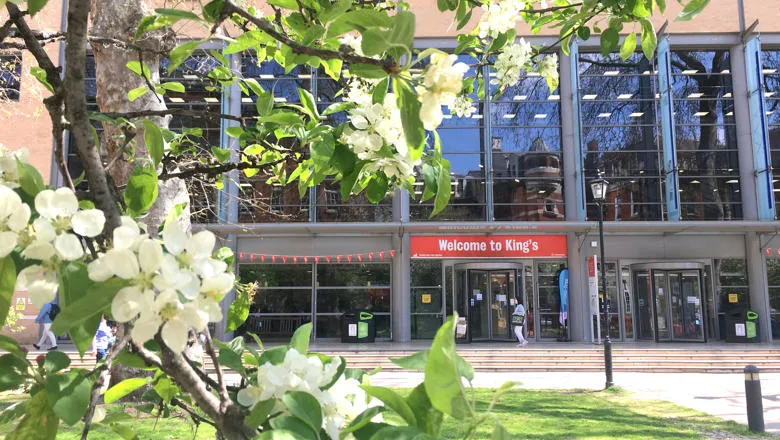 Driving sustainability into King's actions and operations
Ways you can be more sustainable within and beyond King's