Assessment and Problem-Based Learning in the Law Curriculum
Please note: this event has passed
---
'Assessment and Problem-Based Learning in the Law Curriculum' addresses one of the big questions in legal education: how to adapt curriculum and assessment design for the skills development and employability agenda.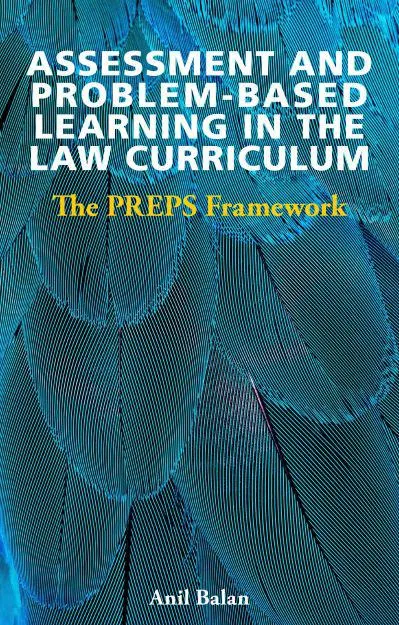 The book explores the practical challenges faced by law schools in adapting to the evolving landscape of legal education, particularly in light of the introduction of the Solicitors' Qualifying Examination (SQE). Drawing from rigorous independent research as well as scholarly literature, the book highlights the integration of vocational pedagogies such as authentic assessment and problem-based learning as particular areas of focus. Through a thorough examination of these areas, Anil Balan provides practical insights, strategies and recommendations for improving legal education and preparing graduates for successful legal careers. This event, sponsored by the King's Professional Law Institute, will feature a round-table discussion with the author and an opportunity to ask questions about the book.
By addressing the challenges of integrating vocational pedagogies, Dr Balan provides a comprehensive guide for legal educators, administrators and policymakers seeking to improve legal education. The book will equip law schools with the knowledge, strategies and recommendations necessary to enhance the educational experience, to foster student success and to prepare graduates for the evolving demands of the legal profession. 'Assessment and Problem-Based Learning in the Law Curriculum' thus offers a transformative vision of legal education and provides an indispensable resource for anyone seeking to create an inclusive and supportive educational environment that nurtures the holistic growth and success of law students. Please come along to share in these insights – there will also be an opportunity for networking as drinks and light refreshments will be provided at the event, which will take place in Somerset House East Wing, the home of the Dickson Poon School of Law.
Host: Michael Butler, director of the King's Professional Law Institute
Speaker: Dr Anil Balan, author and senior lecturer in professional legal education
Event details
Moot Court, Room SW1.18, Dickson Poon School or Law, Somerset House East Wing
Somerset House East Wing
Strand Campus, Strand, London WC2R 2LS