Exploring low-barrier drug and housing interventions for people experiencing homelessness: Lessons from overseas and the UK
Please note: this event has passed
---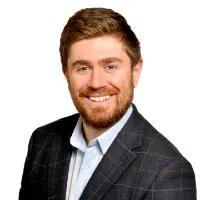 In this webinar, Ben Scher will present his research on the impact of harm reduction interventions for people experiencing homelessness.
He will discuss his comparison of low-barrier harm reduction services (such as overdose prevention centres and shelters) in the UK, Canada and Greece, highlighting the potential for these to support people experiencing homelessness, many who are not reached by traditional homelessness and drug services. With UK rates of overdose in the rough sleeping community on the rise (Office for National Statistics, 2022), Ben's research explores interventions that can have a positive impact at the intersection of homelessness and drug policy.
Ben Scher is a PhD candidate in Social Intervention and Policy Evaluation at the University of Oxford and a part-time outreach worker for St. Mungo's. Previously he worked in Canada and the UK in homelessness services including emergency shelters, overdose prevention centres, housing first and outreach programs.
The event, which takes place on MS Teams only, is part of our Homelessness Series. Book via Eventbrite.
Presentation from this meeting
(NB this is a large PDF file)