Please note: this event has passed
---
Come and join the conversation. You are warmly invited to an online King's Business School panel event to mark Black History Month at 1-2pm on Friday 30th October. The event is being organised as part of a wider King's College London programme of events but is specifically addressing issues of race and racial inequality, and being Black in business and in the work place.
Co-chaired by our two student inclusive education partners, Chloe and Angad, we are joined by a fabulous panel of staff, alumni and mentors. Our panelists will reflect on their experiences in the workplace and in growing their career. They will specifically address how issues of race and racial inequality have manifested in their career, what organisations have done well to promote a truly inclusive culture, what mistakes they have seen and how we might address the barriers to inclusion and promotion. In the context of the Black Lives Matter movement, we ask should young people, our students, approach the workplace optimistic that change will be forthcoming in their working lives? How might positive change happen?
The event is open to all students and staff. The content will operate under Chatham House rules given the stories shared will be personal so it will not be recorded.
We very much look forward to seeing you at the event and having these important conversations.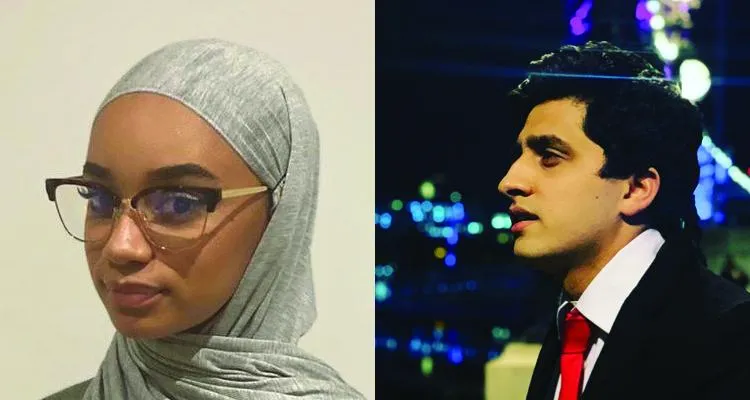 Left to right: Chloë Abbade (Business Management BSc student and Inclusive Education Partner) and Angad Khanna (Economics & Management BSc student and Inclusive Education Partner)
Chloë Abbade
Chloë is an Inclusive Education Partner and Business Management BSc student. Being of mixed ethnicities, the issues that we address in her studies are central to her own life and Chloë hopes to be a voice for her fellow students and to enact positive changes within King's as an institution. 
Angad Khanna
Angad is an Inclusive Education Partner and Economics & Management BSc student. As an international BME student at King's, he enjoys interacting with students and strives to understand their perspectives and experiences at university. His engagement with fellow students has allowed him gain a deeper understand the challenges and obstacles faced by Black, Asian and Minority Ethnic students at King's, and has motivated him to take up this role to voice the underrepresented groups and create a tangible impact at King's Business School.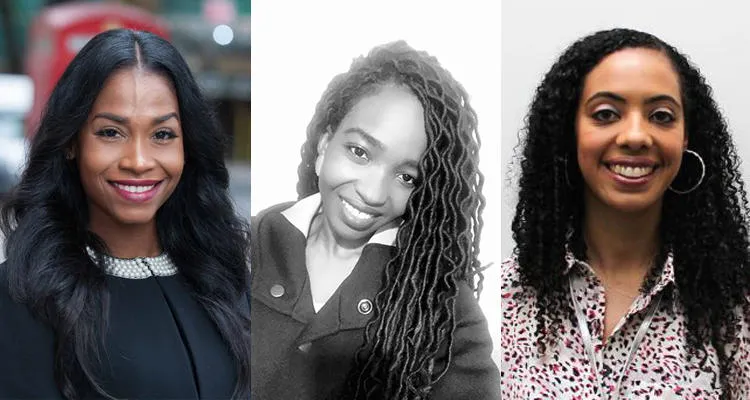 Left to right: Shelly-Ann Gajadhar (PhD student and Advisory Council member, King's Business School), Dami Gbadamosi (HR professional and civil servant), Chahna Gonsalves (Lecturer in Marketing, King's Business School)
Shelly-Ann Gajadhar
Shelly-Ann is an attorney at law with three years of experience in criminal and civil law, a current PhD student and a member of the School's Advisory Council. She completed her Masters in International Business and Emerging Markets with Distinction at the University of Edinburgh. At King's. she is a recipient of a Doctoral Scholarship and has presented at conferences related to implementation science, entrepreneurship and innovation and the triple helix model.
Dami Gbadamosi
Dami is a HR professional and Civil Servant, who has worked at a number of government departments. She is committed to social mobility especially in Black and Minority Ethnic communities and does lot of work and mentoring with young people.
Chahna Gonsalves
Chahna Gonsalves is a Lecturer in Marketing at King's Business School and a Fellow of the Higher Education Academy. Chahna's research interests draw upon various aspects of persuasive language and message impact. Her current work explores the impact of academic research in marketing on the Academy and on broader society.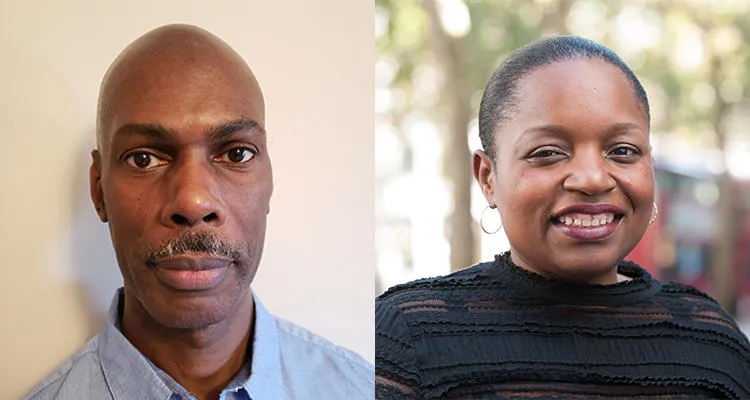 Left to right: Howard Haughton (Senior Research Fellow, Infomatics) and Peggy Jean-Louis (Global Partnerships Manager, King's Business School)
Howard Haughton
Howard is a visiting Senior Research Fellow within the Informatics department and co-coordinator of the Industry-Expert lectures in finance on the MSc in Computational Finance at King's. He runs his own finance and risk management consultancy and specialize in leadership development. Howard has also completed an analysis of ethnic diversity of the Board of FTSE 100 companies.
Peggy Jean-Louis
Peggy Jean-Louis is the Global Partnerships Manager for King's Business School. She focuses on developing high impact and diverse relationships with businesses and organisations that enriches the student experience and creates opportunities for academics.