National and Transnational Dimensions of Corruption and Anti-corruption Responses in the BRICS
Please note: this event has passed
---
As a geopolitical bloc, the BRICS (Brazil, Russia, India, China and South Africa) are now consciously seeking to re-frame global development with a new set of ideas and values.
However, corruption scandals have been tarnishing and threatening the image and credibility of all five countries, now facing increasing domestic and international demands for greater anti-corruption efforts. These five countries have also used corrupt practices and anti-corruption discourse as political tools to consolidate political regimes.
This international conference over three days aims, not only to debate corruption and anti-corruption measures in BRICS countries, but also to lay the empirical foundations for the systematic and comparative study of various forms of corruption in these countries.
This event is a joint effort by academics and students from the Global Institutes and the Department of International Development at King's College London. There will be a workshop on corruption research methods for research students and early-career researchers. There will also be presentations of academic papers (details to be announced). 
Please find the schedule of the conference here: Programme schedule.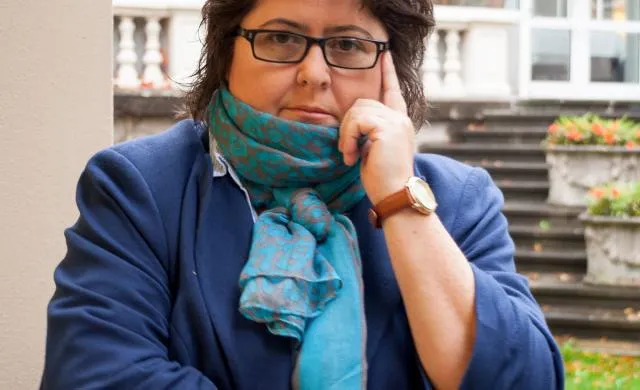 Alina Mungiu-Pippidi
Alina Mungiu-Pippidi is a Professor of Democracy Studies at the Hertie School of Governance in Berlin. Her research centres on anti-corruption policy and good governance. Mungiu-Pippidi chairs the European Research Centre for Anti-Corruption and State-Building (ERCAS) where she managed the FP7 research project ANTICORRP, and currently the Horizon 2020 project DIGIWHIST. Her governance work is cited and applied by a string of development organisations, by some EU governments and the European Commission. She is President of the Romanian Academic Society (SAR) and founder of the social media watchdog platform Clean Romania! (romaniacurata.ro). She studied political science at Harvard University after completing a PhD in Social Psychology in 1995 at the Alexandru Ioan Cuza University of Iaşi in Romania. Recently, Mungiu-Pippidi launched the book 'The Quest for Good Governance: How Societies Develop Control of Corruption', in which she explored how societies can control corruption and achieve good governance.
This event takes place in the River Room and is free to attend. Please register.
Refreshments will be provided. 
How the bloody hell do you measure corruption?! A workshop for research students and early-career researchers

While all social science concepts bring up issues of measurement, the concept of corruption presents particular challenges for researchers. To a large extent, this has to do with the fact that corruption and related practices are usually illegal (or at least widely considered morally unacceptable), which means that those involved in these practices will go to great lengths to keep their activities hidden from the public eye—and from nosey researchers, in particular.
Still, over the last few years, social science has made great progress in measuring corruption for systematic inquiry. This workshop will introduce participants to the main methods of measurement—including surveys, experiments, and big data analytics—and discuss their strengths and limitations.

Convener: Olli Hellmann is Senior Lecturer in Politics at the University of Sussex. He has published on informal, particularistic institutions—with a specific focus on the developing economies in East Asia—and teaches on Sussex's MA Corruption and Governance.

 
Contacts:
King's Global (Anti)Corruption Studies (gacs@kcl.ac.uk)
Brazil Institute - Fernanda Odilla Figueiredo (fernanda.figueiredo@kcl.ac.uk)
China Institute - Dr. Konstantinos Tsimonis
Russia Institute/European Studies - Dr. Alexander Kupatadze
Department of International Development - Dr. Raphael Susewind
This event takes place in the River Room at King's Strand Campus and is free to attend, please register.
Refreshments will be provided. 
Event details
River Room
Strand Building
Strand Campus, Strand, London, WC2R 2LS