25 October 2020
16.6 Million UK jobs at risk if entrepreneurs and SMEs cannot sustain their businesses
Researchers from King's Business School warn in a new report that many of the UK's 5.86 million small and medium-sized enterprises (SMEs) are in a precarious position and that targeted support measures are urgently needed to prevent a projected 16.6 million UK jobs being put at risk.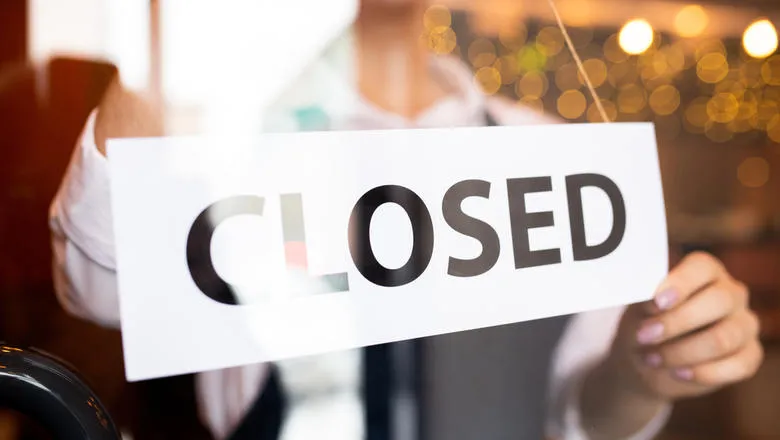 The researchers surveyed over 350 entrepreneurs at the height of the first Covid-19 lockdown to map the impact on their businesses and on the entrepreneurs personally. A staggering 61% reported that the existence of their business was under threat due to a significant decrease in trading activities. Given the size of the UK small business population, which contributes 52% of the £2.2 trillion turnover generated by the private sector and employs 60% of all private sector employees, these findings suggest that there are potentially 16.6 million UK jobs at risk if entrepreneurs cannot sustain their businesses. The survey also found that:
49.2% of entrepreneurs were planning for the next 12 months only and 53.2% predicted that they would run out of money within the next 12 months if the current situation continued.
Entrepreneurs frequently struggled with cancelled or postponed orders and receiving payments and found it challenging to pay suppliers and their business's running costs.
So far, only a minority (19%) of SME employers had been forced to lay off staff. 45% of SMEs in the sample had applied for the Coronavirus Job Retention scheme, though younger companies that could not demonstrate a 2-year-plus revenue track record were excluded.
Women-led businesses were impacted more adversely than those of men with 72% (vs. 56%) seeing their businesses experiencing lower trading volume.
Some entrepreneurs also anticipated an acceleration of their existing business, often tied to online services, with 16% of female entrepreneurs and 7% of male entrepreneurs expanding into online trading as a result of the pandemic. Others saw cost savings from increased remote working
44 per cent of entrepreneurs had volunteered their business' services or products for good causes and half of those who donated time or products did so as a result of the pandemic.
Professor Ute Stephan who led the research team alongside colleagues Dr Przemyslaw Zbierowski and Pierre-Jean Hanard said: "While entrepreneurs were optimistic and could see possible long-term positive impacts on their businesses, it was also clear that many were in survival mode. In our sample alone, the jobs of 214 entrepreneurs and their 2,114 employees are potentially at risk."
"Entrepreneurs are agile, but there are only so many things they can do to keep their businesses afloat. With many parts of the country facing stricter lockdown, we urge the Government to help SMEs find ways to adapt and to build on their potential to 'build back better' as the backbone of a more inclusive and greener post-Covid UK economy".
Recommendations to help SMEs adapt and 'build back better'
Building on the insights from the survey the researchers highlight five important areas of focus for the post-Covid economy, including targeted government support measures to help UK SMEs thrive:
Business agility and resilience: new measures to help SMEs to help themselves to thrive, such as small cash grants or 'Covid Opportunity Vouchers' to encourage SMEs to conduct smart experiments to test potential new products and services. Recent loans and government may need to be extended, with consideration being given to repayment holidays until certain income thresholds are reached
Increased digitalisation: which can support greener ways of doing businesses and help address regional imbalances. However, new and simple solutions may be needed to help small businesses grappling with the problems of IT infrastructure and data security for the first time.
Global vs local supply chains: some entrepreneurs had switched their supply chain to local providers, while others expanded into new product types. This suggests great potential to further develop the production capabilities of UK SMEs with an emphasis on reducing the overall carbon and environmental footprint of their products
Inclusive and social business models: the pandemic prompted a significant proportion of entrepreneurs to 'give back to society' through their businesses. There is potential to turn this spontaneous engagement into something more sustainable by making it an integral part of the business model.
Improved focus on work life balance and mental health: while entrepreneurs were recognising the benefits of remote working in terms of work life balance, they were not yet addressing the issue of social isolation arising from remote working.
In this story