23 May 2023
Cross-departmental policy action necessary to tackle social exclusion in later life
Delivering the Institute of Gerontology's annual Hobman Lecture, Professor Thomas Scharf made the case for a coordinated policy response to address inequality and exclusion among older adults in the UK.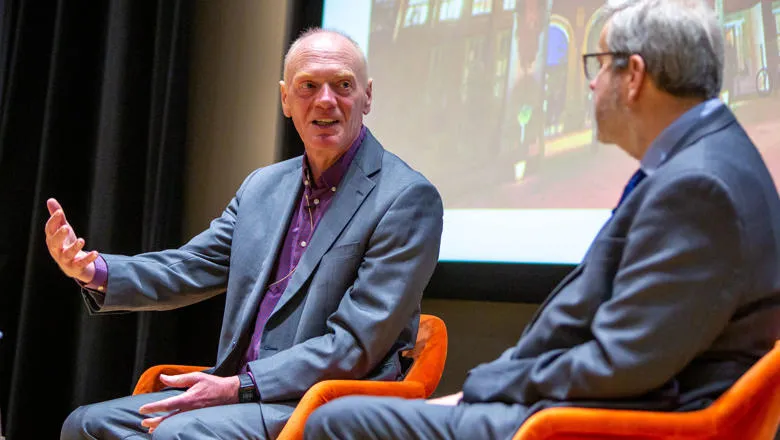 Older people in the UK experience multiple forms of social exclusion that affect their ability to live a healthy life. Delivering the 2023 David Hobman Lecture at the Institute of Gerontology, Professor Thomas Scharf called for the UK government to adopt a coordinated cross-departmental ageing policy to tackle the growing challenge.
Professor Scharf, who is Professor of Social Gerontology at the Newcastle University, drew on his extensive research on the subject to describe the present situation in the UK and propose a way forward.
He defined 'exclusion' as the inability of older people to participate fully in activities of society. Older people experience exclusion in many forms. This includes exclusion from services, amenities and mobility because of limited access to public transport and inability to access digital services, and socio-cultural exclusion because of ageism and challenges of maintaining relationships.
Importantly, Professor Scharf pointed out that experiences of exclusion are unequal and are influenced by socio-economic characteristics such as ethnicity, social class and gender. People from deprived backgrounds live shorter lives, often with disability and poor health.
Professor Scharf said that the UKs response to unequal ageing and exclusion has been inadequate and uncoordinated. He called for a 'quadruple helix model of collaboration' which would have government, business, civil society and academia working closely together.
He argued that policy action from the government must be cross-departmental to reflect the complicated, broad nature of the challenge, but with ownership by a single governmental body.
Professor Scharf said: "We don't want ageing to be the sole focus of the Department of Health and Social Care. That's an important aspect of ageing but it would reduce ageing to older people's health and care needs. What we need is policy that has social justice at its core."
The lecture was introduced by Dr Wei Yang, Director of the Institute of Gerontology, who gave the audience an overview of the Institute's research and outreach activities. Professor George MacGinnis, Healthy Ageing Challenge Director at UK Research and Innovation, chaired the discussion and Question & Answer session that followed.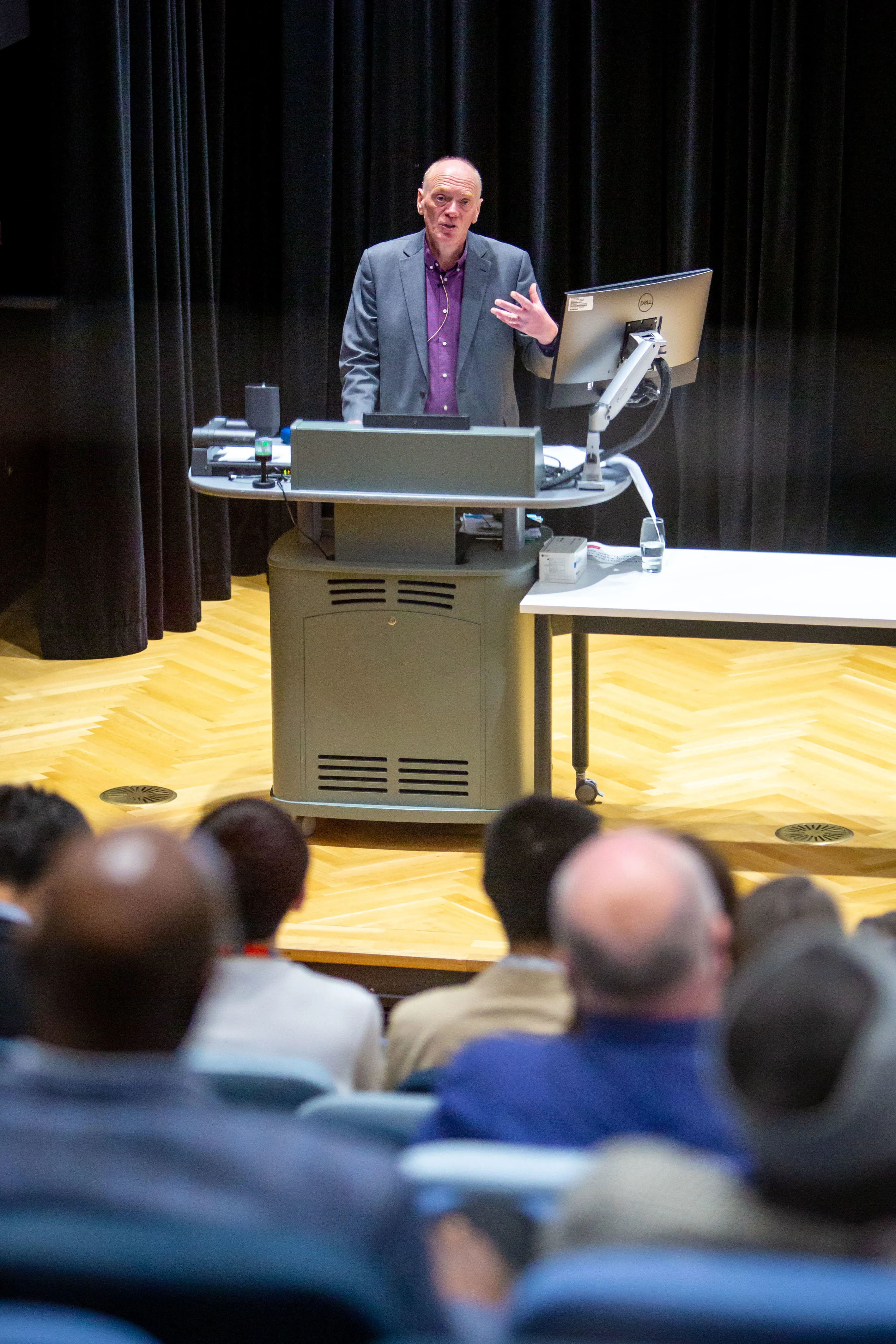 Professor Thomas Scharf delivering the 2023 David Hobman Lecture at the Institute of Gerontology.
In this story