03 October 2018
5 mins with…Haotian Gu
Dr Haotian Gu is a Research Fellow (Cardiac Clinical Scientist) in the Vascular Risk & Surgery Section of our School. He leads on a British Heart Foundation (BHF) funded project to evaluate a novel imaging biomarker and he is an operational lead on a multicentre paediatric trial. Haotian joined King's in 2013 and completed his PhD in Cardiovascular Science in 2016.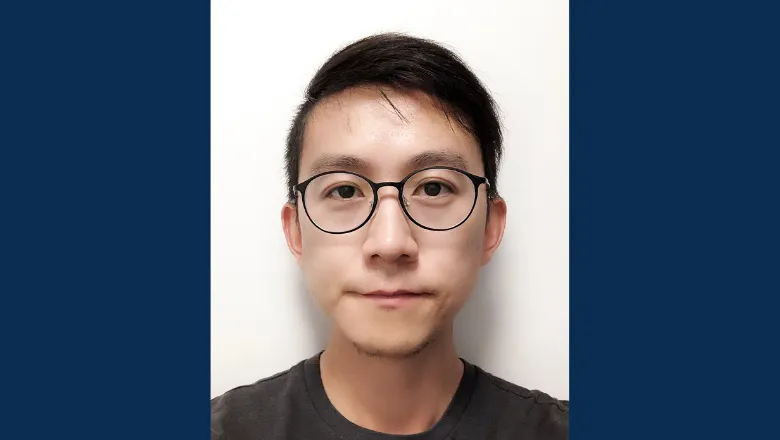 Dr Haotian Gu
Briefly, tell me about your background and career up to this point? 
My first degree was in Biomedical Engineering. I completed my first MSc in Biomedical Engineering and second MSc in Medical Ultrasound. I then started my clinical role as a Cardiac Physiologist at the NHS in 2007. In 2013, I started at King's as a Research Fellow and started my PhD in Cardiovascular Science.
What research are you currently working on?
I am currently working on two BHF-funded studies. One is a multicentre paediatric study to look at whether further reduction of blood pressure will prevent major organ damage in children with kidney conditions. The other is to evaluate the prognostic value of a self-invented imaging biomarker in patients with heart valve disease and heart failure.
What is a typical day like for you?
Each day is different for me. As an operational lead on a multicentre trial, I often travel to different hospitals nationally to carry out research investigations on participants. On the days in London, I need to recruit patients, perform research investigations, perform data analysis, and write papers/grant applications. I supervise postgraduate students to complete their dissertations.
Where is your research area heading in the next five years?
The paediatric study is finishing in March 2019. After six years of running the study, I am hoping to get some positive results.
I am applying for further support to carry out a larger multicentre study to evaluate the prognostic value of the novel biomarker in different cardiovascular disease conditions. I hope this biomarker can be incorporated into daily clinical practice and improve patient outcomes in five years' time.
What would you like members of our School to most know about you and your research area?
As a Cardiac Clinical Scientist, my role involves providing both clinical diagnoses to patients and developing translational research ideas.
What is your favourite part of your current role?
My favourite part of my current role is diversity. I really enjoy the  different areas including management of research projects, research investigations, writing up papers and grants, clinical diagnosis, and student supervision. Every day is a new challenge.
What do you do with your time outside of academia?
I have clinical responsibilities outside of academia and as a dad of a toddler, I spend most of my time with my son.
What advice would you give to your 18-year-old self? 
Enjoy your time at university when you are still young.
Who do you look up to (inside or outside of academia)?
I really look up to my supervisor Professor Phil Chowienczyk for both his personality and knowledge. He has always been a nice mentor and supervisor. He guided me through my PhD as well as my career.
Any leaving remarks that you would like other members of our School to know about you?
I am glad to be part of the King's team. I will keep contributing to our School, and also would like to meet with other colleagues and seek potential collaborations.
QUICK-FIRE:
Favourite Movie: Forrest Gump
Favourite Book: The patient will see you now
Favourite Scientist: Qian Xuesen