03 April 2020
5 minutes with Mieke Van Hemelrijck
Dr Mieke Van Hemelrijck is a Reader in Cancer Epidemiology in the School of Cancer & Pharmaceutical Sciences, Faculty of Life Sciences & Medicine. We took 5 minutes with Mieke to learn more about her career and life outside of work.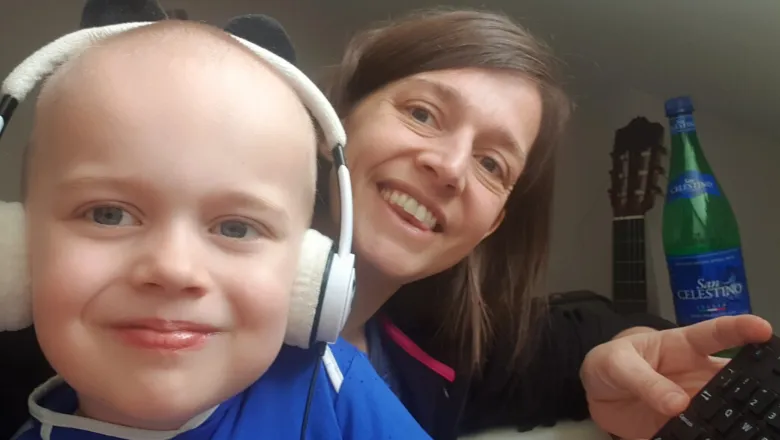 Most recently, Mieke led a study alongside Dr Sophie Papa which found that there is no evidence for or against the use of non-steroidal anti-inflammatory drugs such as ibuprofen for COVID-19 patients.
What is your area of research?
I am a Cancer Epidemiologist and lead the Translational Oncology and Urology Research (TOUR).
What is a typical day like for you, and how has this changed from when you'd commute to the office?
I normally get up at 5:00 and go for a run, so that I can then cycle to work at 6:20 and be in the office for 7:00. I leave early (15:30) at least twice a week then to pick up our five year old from school. My day usually consists of a lot of meetings, including 1:1 meetings with my members of staff and PhD students. We have group meetings every six weeks and journal clubs every month.
I now get up at 5:50 every day and go for a run, so that I can start working in my home office most days around 7:00-7:30. I take a break around 11:30 to get lunch ready for our son and try to finish around 16:00 to play with him a bit. If needed, I work again in the evenings. Twice a week he does online mini-athletics, and so I block off an hour on Wednesdays and Fridays to do that together. I speak to all my staff and PhD students once a week during online 1:1 meetings. We have also converted our group meetings and journal clubs to online meetings. In addition, we now have weekly meetings just to catch up and make sure everybody in the team is OK. We use Microsoft Teams all the time as it is almost like an online office. A quick chat is the same as walking to someone's office and asking a quick question. If needed, we then just have a quick video call. We also have various channels on Microsoft Teams where we can report on for example issues related to work from home or the latest around COVID-19 research.
What do you think people in the School would find most surprising about you?
My team and I were laughing this week because I had ordered a fruit and vegetable box from a farm in Sussex. The box also had beetroot in it – and funny enough I had never seen beetroot before it gets processed and ends up in your food (which is rather weird given that I grew up on the country side). I have now steamed beetroot for the first time in my life.
How have you adjusted so far to working from home?
As an epidemiologist, the work has not really changed that much as all we need is a computer. If anything, we have become even more efficient and I believe the team spirit and collaborations with various colleagues inside and outside are team have even improved. Moreover, there is a lot for us to do in collaboration with our GSTT colleagues as we are leading the initiative of clinical data collection for cancer patients with COVID-19.
How have you been staying connected with friends and family?
Online communication is a great thing. We haven't seen our family in Belgium since Christmas and it will probably still take some time. My brother is expecting a baby in May and so we are very curious to find when we will eventually be allowed to leave the country. Though we are aware that his may take several months.
What's your typical morning coffee order?
I don't drink coffee and often skip breakfast. I usually just drink some milk.
What advice would you give to people feeling anxious and/or low about the uncertainty of the situation we are all in?
We have to take it day by day as we cannot really make long-term plans. We are all in it together and mainly I am enjoying the fact that people actually say hello now when you pass them on your run in the morning. The consequences of the pandemic will not be minor, but the emerging initiatives locally and globally to support those who are more vulnerable is amazing. Therefore, I still believe that in the end it will make mankind stronger – and hopefully also kinder.
QUICK-FIRE:
Which season would you most prefer to be in lockdown for: Winter
You'd Netflix party with a friend watching: Any kind of romantic comedy 
You'd spend an hour cooking: Creative with British vegetables ;)
In this story