30 November 2022
Academic network celebrates milestone
An innovative academic network which brings together scholars in the field of political economy is celebrating a new milestone.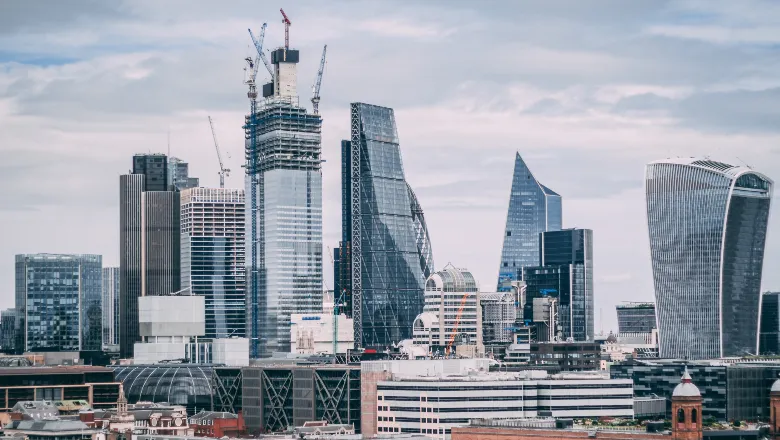 The network brings together scholars from institutions across London.
It has been two years since the London Political Economy Network (LPEN) was founded and played host to its inaugural workshop, 'COVID-19 and the crisis of financialised capitalism', which welcomed academics from City University, the University of Hertfordshire, Kingston University, and SOAS, University of London.
Two years on, the LPEN has grown to include more than 50 members from London-based universities working in political economy research centres or contributing to political economy educational programs.
Looking ahead to 2023, the network will continue to build its profile under the leadership of Professor Alfredo Saad Filho (Department of International Development) and by King's and the London School of Economics and Political Science (LSE) co-hosting the Susan Strange Centenary Celebration (June 8-10).
Next spring, the LPEN will support a hybrid workshop on inflation, hosted by Dr Inga Rademacher at City University, and a book proposal development series, hosted by Prof Saad-Filho and Professor Johnna Montgomerie at King's will cover key skills for writing the proposal and marketing plan as well as provide opportunities for peer and editor-publisher feedback.
The past year
In 2022, the network expanded within King's College London and across London universities, carving a space for cutting-edge research, innovative pedagogy and curriculum development. A new collaboration with LSE colleagues, with new members from the departments of International Relations, Development and Law. Also, the LPEN welcomed non-academic members drawn to political economy because they work in relevant areas in private, public and community organizations.
In May, a hybrid event hosted by Dr Robert Calvert Jump at the University of Greenwich featured author Ann Pettifor and journalist and author Grace Blakeley, who spoke to the relevance of political economy to those working in social justice, public policy, politics, and the media. The afternoon featured research papers by Sandy Hager - Capitalizing Carbon Lock-In: The Not So Slow Cancellation of the Future - and Rafael Wildauer - Is a €10 Trillion European Climate Investment Initiative Fiscally Sustainable?
LPEN members and workshop participants had meaningful dialogue over the unresolved role of the state in energy transition, the power of money when green investing is tied to stock market capitalization, also the role of economic growth as driver of public and private interests.
In June, an in-person PhD student workshop hosted at City University featured three London-based doctoral students and one visiting PhD from John's Hopkins University presented their original work as research-in-progress with feedback from senior LPEN academics. The group discussion unpacked the role of global institutions at length, and many probing questions were posed on the role of intersectional social structures, like gender, race and class in the contemporary study of political economy.
Find out more
LPEN seeks to build a space for talking about political economy and the big questions, challenges and ideas of our time. Join our network to build collaborations, support innovative curriculum and identify areas for future research. Find out more here.
In this story