10 May 2021
Building the 'Deliveroo of clothing alterations'
Josephine Phillips discusses how the King's20 Accelerator helped shape her green start-up, Sojo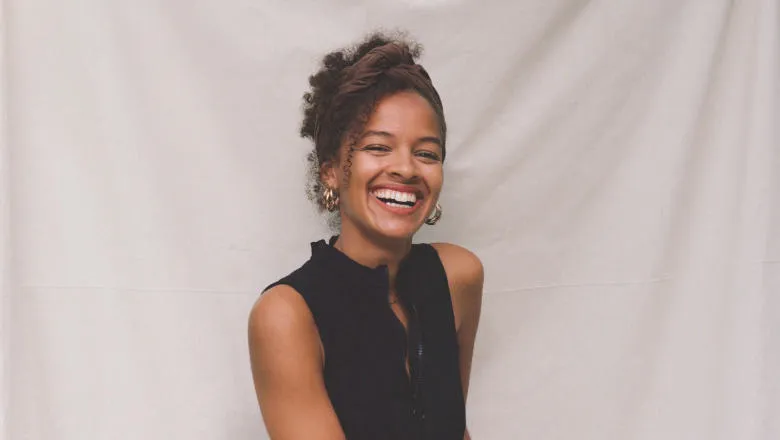 The King's20 Accelerator is the Entrepreneurship Institute's flagship programme supporting the 20 brightest and highest potential ventures from across King's to take their ideas and ventures to the next level. Participants receive support worth an estimated £60,000 that includes mentoring, investor networking, office space and tech support. We're catching up with King's20 alumni to see what impact the experience had on their ventures.
Get involved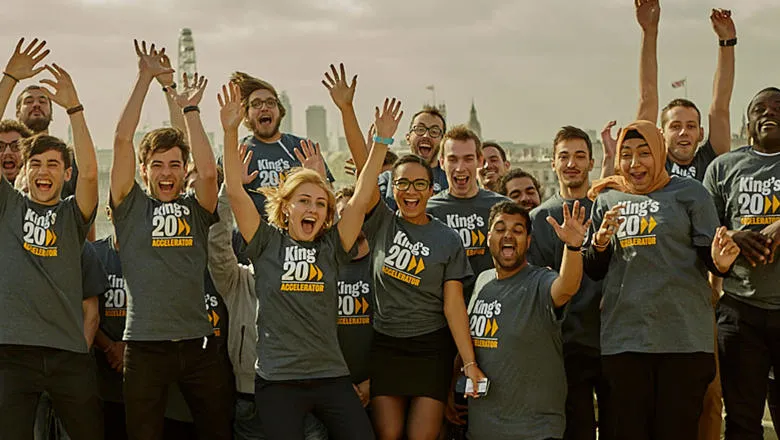 Josephine Phillips (BSc Philosophy and Physics 2021) made her first mark in sustainable fashion with Depop, selling pre-loved and second-hand clothes through the app. Her next idea, Sojo – a Deliveroo-style service for clothing alterations – was a natural follow-up. The idea was supported by the Entrepreneurship Institute, initially as one of the winners of Idea Factory 2020 and then through the King's20 Accelerator in 2020-21.
'Everyone at the Entrepreneurship Institute is there to help and support you – they want you to succeed,' says Josephine. 'They know what it takes for a venture to be successful and they're there to coach you through the steps.
'To enter into a space like that with my idea has been really wonderful.'
Developing the idea into a product, Sojo tapped into a niche market in which consumers increasingly want to alter and repair their clothes but available solutions are too much time and effort. Simultaneously, local seamsters want more business but struggle to tap into the younger generation.
Everyone at the Entrepreneurship Institute is there to help and support you – they want you to succeed.

Josephine Phillips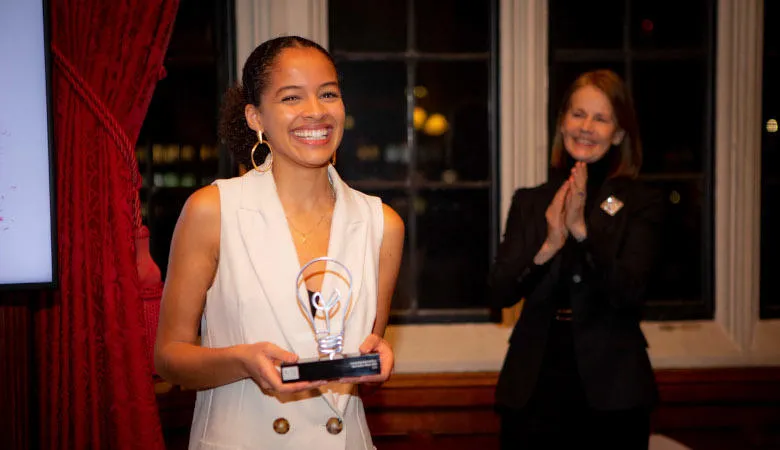 Josephine at Idea Factory 2020, where Sojo was one of the three winners
'I feel like the community at the Entrepreneurship Institute has been a really great part of the journey – it's been important to know that there are people there who relate to what you're doing. They understand the sleepless nights and the obsession that comes with being an entrepreneur. With the King's20, someone is always just a message away.'
Shared experiences
Alongside her time in the King's20, Josephine was a part of the Women Entrepreneurs Programme. The initiative aims to achieve gender parity across the Entrepreneurship Institute's activities, with a key aim to ensure that half of the ventures on the King's20 are women-led.
'The Women Entrepreneurs Programme was amazing because it was tailored to the experience of womxn and I just found comfort in the people who were there. We ended up forming a Whatsapp group afterwards which was just a place for people to support you, hype you up, that you can turn to if ever you needed to chat.'
As lockdown hit and non-essential retailers shut their doors, Josephine launched Sojo, providing new means for a population stuck in lockdown to mend pre-loved clothes and provide ongoing work for seamsters who had to close. On a broader scale, Sojo is motivated by the wider movement of sustainability and promoting circular economy.
With the King's20, everyone is there for everyone. It's a really healthy place to be.

Josephine Phillips
In addition to garnering press from Refinery29, Harpers Bazaar, the Evening Standard, Vogue and the Guardian, Sojo was recently named one of Sifted's Sustain 100.
'My advice to people who have great budding ideas: Go to the Entrepreneurship Institute. Everything they offer you sets you on a pathway for a good reason. You're meant to do these things in a certain way to get you to your point of success.'
Up next
Download SoJo now on the App Store or Google Play and see Sojo on Instagram and sojo.uk for more.
Hear more about Josephine's story on the Entrepreneurship Institute's Disruptors podcast: