20 July 2023
At the Health Services Research UK Conference 2023
Senior Research Fellow Kalpa Kharicha discussed the Unit's Visa Study at the conference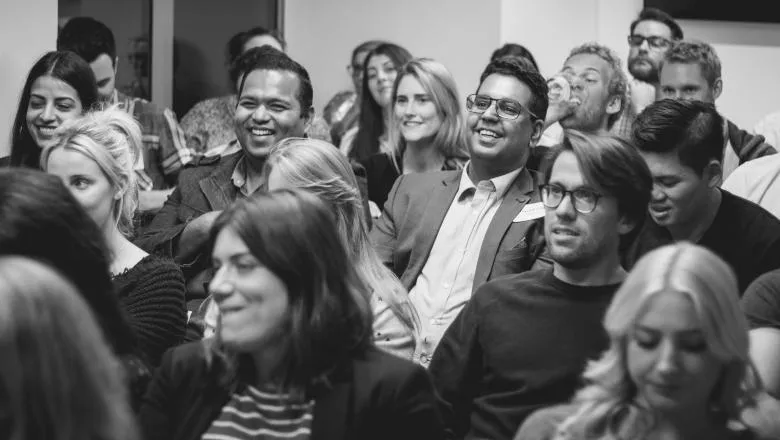 The 16th Health Services Research UK annual conference, held in Birmingham on 4-6 July, coincided with significant milestones in health and social care; the 75th anniversaries of the NHS, social care (with the 1948 National Assistance Act) and the arrival of Windrush, and on the heels of the long-awaited NHS Long Term Workforce Plan.
Against this backdrop, the conference was a welcome space to hear, discuss and debate the latest developments from health services and social care research, policy and practice, over three days with a full programme of events.
I was pleased to be presenting our work on the 'International Recruitment of Care workers in Adult Social Care', within the parallel session on Workforce. The study explored the impact of changes to the UK Health and Care visa system on the adult social care workforce in England. The presentation focused on the experiences of diverse adult social care providers across England and internationally recruited care workers, working predominantly in care homes and home care organisations supporting older people, as well as younger people with disabilities. I reported the decision making involved in international recruitment, how recruitment and immigration processes were navigated as well as the support and costs involved, and the pastoral support that had helped workers to settle in their new jobs in a new country.
The programme of plenaries, presentations and posters is available here.
The novelty of a face-to-face conference meant there were opportunities to catch up and develop ideas with colleagues from social and health care and think tanks I rarely get to spend time with, as well as for new collaborations to develop. A particular highlight was talking to delegates who had moved to the UK from other countries to work as academic clinicians and the personal and professional journeys they had experienced.
This conference report is by Kalpa Kharicha. Dr Kharicha was PI of the Unit's Visa Study (report under review) and she now leads the follow-on Evaluation of the International Recruitment Fund for adult social care (April 2023 – Dec 2023).
Header image: stock photo
In this story