11 May 2020
Bank of England macroprudential specialist to head Qatar Centre for Global Banking and Finance
David Aikman joins new centre at King's Business School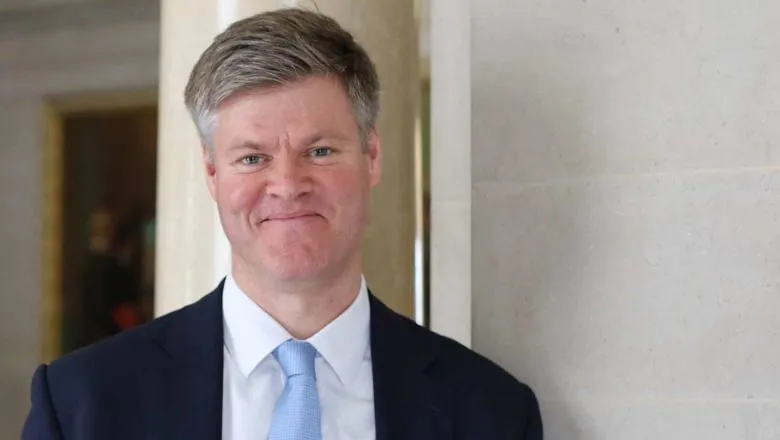 King's Business School has appointed David Aikman as the Director of its new Qatar Centre for Global Banking and Finance. Professor Aikman joins from the Bank of England where he was a Technical Head focusing on macroprudential policy within the Bank's Financial Stability and Strategy Directorate.
As Director, Professor Aikman will lead the Centre's education and research programmes across areas such as monetary policy, prudential regulation and the use of new data sources alongside traditional financial forecasting techniques.
During his time at the Bank of England, Professor Aikman gained considerable international experience and insight, having spent two years on secondment at the Board of Governors of the Federal Reserve System in Washington DC and served as a visiting scholar at the Bank of Japan's Institute for Monetary and Economic Studies. He also represented the Bank of England at various international meetings, including the Financial Stability Board, Basel Committee and European Systemic Risk Board.
Also guiding the Centre's programme is Dr Francesca Monti, who joined the Centre as Deputy Director in November 2019. Dr Monti was previously Head of Modelling in the Bank of England's Monetary Policy Outlook Division. She spent nearly a decade at the Bank, and had previous visiting positions at the Federal Reserve Bank of New York, the European Central Bank and the National Bank of Belgium.
Professor Stephen Bach, Executive Dean of King's Business School said: "I am delighted that Dr Aikman and Dr Monti have decided to join us. They combine academic credentials of the highest calibre with first-hand experience and are already ensuring that the Centre is starting to make a valuable contribution to helping central bankers and financial leaders around the world understand and address the issues they are now grappling with."
Professor David Aikman added: "I'm absolutely delighted to join King's Business School to head up the new Qatar Centre for Global Banking and Finance. Our mission at the Centre is to create and disseminate practical knowledge that can help central banks address the profound challenges they currently face. Through our conferences, policy labs and executive education, we will aim to create fora where central bankers, academics and financial sector practitioners can debate and ultimately improve the design of policy."
The Qatar Centre for Global Banking and finance is supported by a donation from Qatar Central Bank. It held its first Policy Lab, focussed on challenges to Financial Stability, on 11 March.
In this story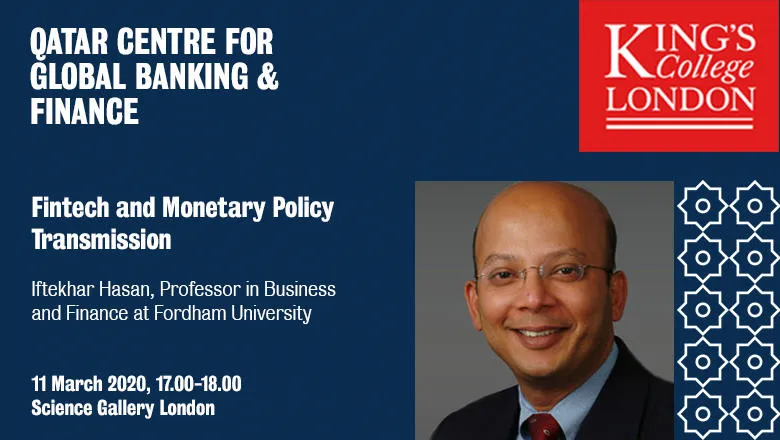 The Qatar Centre for Global Banking & Finance and King's Business School present: Challenges to Financial Stability with...