07 March 2019
Celebrating International Women's Day
The Global Institute for Women's Leadership hosted a panel speaker event for International Women's Day 2019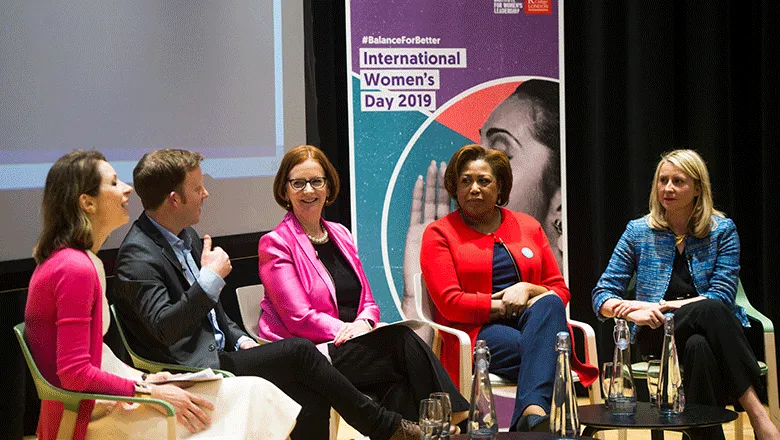 The Global Institute for Women's Leadership hosted a special event in partnership with Ipsos MORI in the run up to International Women's Day 2019.
Julia Gillard, the inaugural Chair of the Institute and first female Prime Minister of Australia, chaired a panel speaker event discussing the latest findings from research conducted by Ipsos MORI, in partnership with the Institute and International Women's Day, on attitudes towards gender equality around the world.
On the panel were Kelly Beaver, Managing Director of Ipsos MORI Public Affairs, Dame Helena Morrissey, Head of Personal Investing at Legal & General Investment, Pamela Hutchinson, Global Head of Diversity and Inclusion at Bloomberg LP and Will McDonald, Director of Public Policy, and the most senior job share in the country, at Aviva.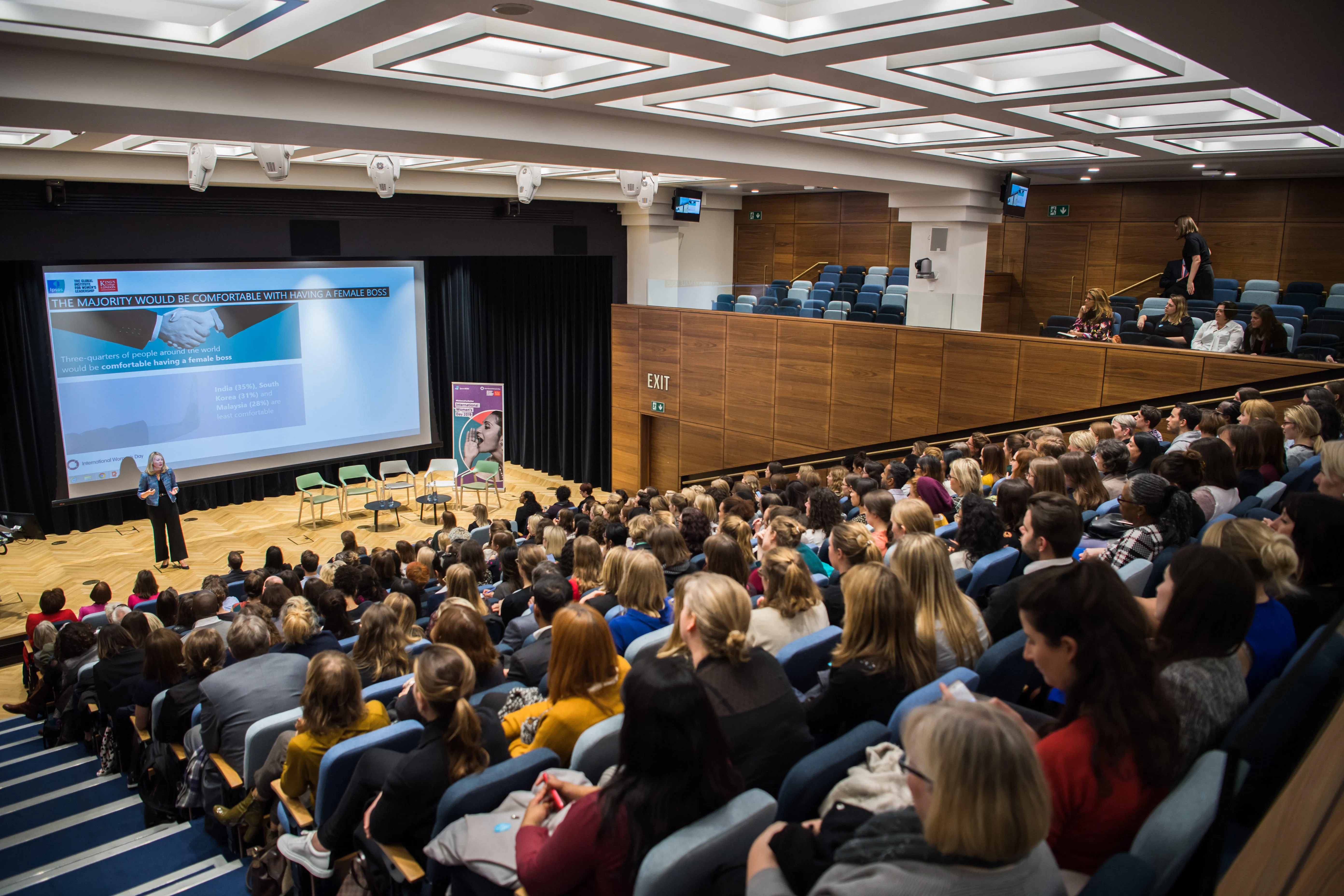 Kelly Beaver introduced the research from Ipsos MORI, which collated responses from over 18000 people across 27 countries on a broad range of issues relating to gender equality. The findings reveal changing attitudes towards the role of men in achieving equality, with 60% acknowledging the need to take action to support women's rights and three quarters no longer seeing caring for children as emasculating. But also reflected pessimism towards the slow progress made in achieving equal representation in politics and business.
The panel went on to discuss how we close the gap in the workplace and at home, including the need for more flexibility and support from employers, before taking questions from the audience.
Read the full report 'What the world thinks about women's equality.'
Watch a video of the event