09 February 2022
Child and adolescent mental health during the COVID-19 pandemic
For Children's Mental Health Week, we highlight some of IoPPN's research into the impact of COVID-19 on child and adolescent mental health, and potential solutions to support recovery.
Since children and adolescents were considered a low health risk, they were far from a priority in the early stages of the pandemic. But with the disruption to schools, prolonged social isolation, health anxiety, and economic instability, the COVID-19 pandemic has exposed young people to many known risk factors for mental illness, raising serious concerns about their well-being. 
Over the last two years, research about the psychological impact of COVID-19 on children and young people has been emerging. Before the pandemic, England's Mental Health of Children and Young People (MHCYP) survey found that one in nine children and young people were affected by a mental health condition. By October 2020, eight months since the virus first reached the UK, this figure had risen to one in six children. At this point, young people were reporting high levels of loneliness, disrupted sleep, and anxiety about leaving the house due to fear of catching or spreading the virus.
Determining the direct impact of the pandemic on mental health is challenging, since pre-pandemic measures are required for comparison. As a result, longitudinal studies which began data collection before the pandemic are extremely valuable. One of these studies is the Resilience, Ethnicity, and Adolescent Mental Health (REACH) study at the Centre for Society and Mental Health – a collaboration between the Institute of Psychiatry, Psychology & Neuroscience (IoPPN) and the Faculty of Social Science and Public Policy at King's. This study has been following a cohort of children from inner London since 2016, but has not yet published their research on the impact of COVID-19. Nonetheless, co-investigator, Dr Gemma Knowles, summarises some of the key findings on BBC Radio 4's documentary 'Generation Covid'.
Contrary to expectation, this study observed no changes in adolescent mental health since the pandemic. However, this does not capture the full picture. The study revealed that different people have been affected by the pandemic in different ways; many young people felt their mental health was worse, but some reported it had improved. The 2021 MHCYP survey supports this, revealing that 40% of 6-16 year olds have experienced deterioration in mental health, and 22% have experienced improvement.
This makes sense; for people with a positive home life and financial stability, spending more time at home will have been easier and more enjoyable than for those who are from disadvantaged backgrounds, rely more heavily on school meals and resources, or have strained family relationships. Children who have a particularly negative experience at school, for example due to bullying or high academic pressure, are more likely to have experienced relief, rather than anxiety, when the lockdown was announced. For these children, the return to school following a long period at home will be more challenging, and they are likely to require additional support from both families and school staff.

The REACH study is investigating the impact of COVID-19 on adolescent mental health in inner London.
Nonetheless, a concerning number of longitudinal studies and systematic reviews have highlighted the overwhelmingly negative impact of the pandemic. For example, one study led by the IoPPN found that nearly half of the 11-12 year old children in the cohort (44%) reported an increase in symptoms of depression, and a quarter (26%) reported an increase in PTSD symptoms since the start of the pandemic.
The COVID-19 lockdown triggered particular concerns about public mental health, and the research now justifies these. A systematic review led by the IoPPN revealed that the COVID-19 lockdown was associated with poor emotional outcomes for young people, including psychological distress, loneliness, boredom, fear, and stress. Not only did new psychiatric conditions appear, but children and adolescents with previous mental health conditions relapsed. This was particularly prevalent for young people with eating disorders, since the lack of routine made it challenging to maintain structured mealtimes.
Certain young people have been hit harder by the pandemic; research suggests that the presence of mental disorders before the pandemic, having special educational needs, and being female is associated with a greater increase in mental health symptoms throughout the pandemic. Disappointingly, many longitudinal studies fail to recruit diverse samples, making it difficult to judge how the pandemic has impacted different ethnic groups. So far, it seems that Black/Black British children bore the brunt of economic disadvantage during the pandemic, with research finding that they were three times more likely to live in a household that had fallen behind with bills, rent, or mortgage since the pandemic, compared to children in the White British group. This in itself is a risk factor for mental illness, raising concerns about how these young people have fared throughout the pandemic. The REACH study is currently investigating this in more depth by following up with a highly representative sample within inner London to more reliably explore how the COVID-19 pandemic has impacted different ethnic groups.
Loss of support systems
Throughout the pandemic, the infrastructures that are usually in place to provide support have been seriously disrupted. Most notably is the closure of schools, a place that provides structure and routine, a safe environment, a hub for child protection and mental health service referrals, and a way to form close social relationships. While school referrals to social services declined, exposure to abuse and neglect increased as children from abusive or neglectful households were forced to spend more time at home.
While the shift to remote working improved accessibility and convenience for some, it led to serious barriers to engaging with services for others. For example, the shift to remote mental health services made it more difficult to establish strong therapeutic relationships, particularly for children and those with special educational needs. Also, children with compromised access to laptops and Wi-Fi were unable to engage effectively with both mental health services and school. Teachers and staff in the child mental health sector had to rapidly adjust to a new way of working, making it difficult for them to offer the same quality of support that they had done pre-pandemic.
Although the NHS Child and Adolescent Mental Health Service (CAMHS) has been stretched for years, the pandemic has exacerbated this leaving waiting lists even longer than before. The Centre for Mental Health has predicted that 1.5 million children and young people will need new or additional mental health support as a result of the pandemic. It is now more crucial than ever for the NHS to receive appropriate funding in order to meet the demands for mental healthcare following the pandemic.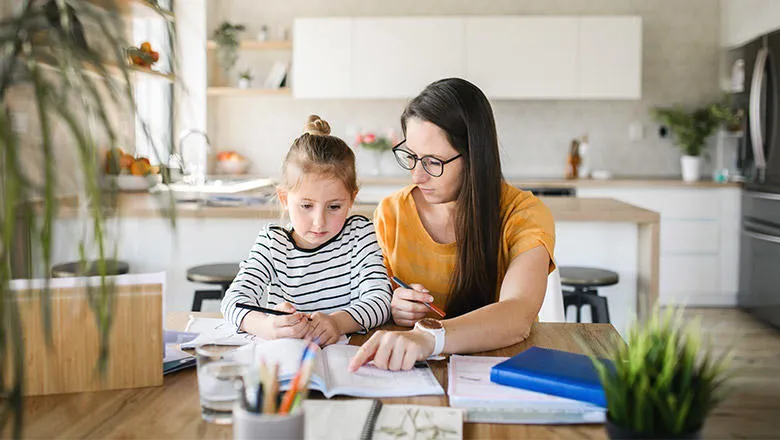 It's not all bad
Despite the overwhelmingly negative impact of the pandemic for some, most children were able to cope and adapt. One of the most consistent findings in trauma research is that young people demonstrate resilience. A systematic review reported that 93% of children could cope with lockdown measures, and family relationships improved for many.
The newly found use of remote services has provided resources to revolutionise child and adolescent mental healthcare. With these remote services in place, accessibility to mental health support can be improved, particularly for disadvantaged young people.
What can we do?
It is clear that the mental health needs of children and young people following the pandemic must be prioritised to secure the well-being of future generations. Psycho-educational interventions for young people and their parents can be created in order to provide support. At the start of the first lockdown, Professor Edmund Sonuga-Barke and Professor Andrea Danese created 'Families Under Pressure' – a series of videos providing practical, evidence-based support to help parents manage children who were struggling with behavioural or emotional challenges. This series got an incredibly positive response from both parents and professionals, and provided support in an easy-to-watch and light-hearted format.
Observing the power of psycho-educational interventions, Professor Andrea Danese went on to create 'KeepCool' – a platform of educational videos co-created with young people to share tips with their peers on how to manage negative emotions. 'KeepCool' is a great example of how involving adolescents in coproduction can improve the efficacy of resources designed for them. This is becoming increasingly common in research and interventions targeting young people's mental health, and is something that all professionals should strive for to aid effectiveness and engagement.
Over the last two years, academics have highlighted the need for clinical guidelines and policy changes to alleviate the negative impacts of COVID-19 on child and adolescent mental health. The UK government has begun to implement strategies, aiming to increase mental health support teams in schools, provide mental health training to parents and teachers, and directing £79 million to boost mental health support for young people. As part of the NHS Long Term Plan, mental health services will be accessible to 345,000 more children and young people by 2024. The new Pears Maudsley Centre for Children and Young People is set to open in 2023 and will provide world-leading mental health support to young people. This collaboration between the IoPPN, South London and Maudsley NHS Foundation Trust (SLaM), and Maudsley Charity will transform the treatment and care of children and young people in the UK and across the globe.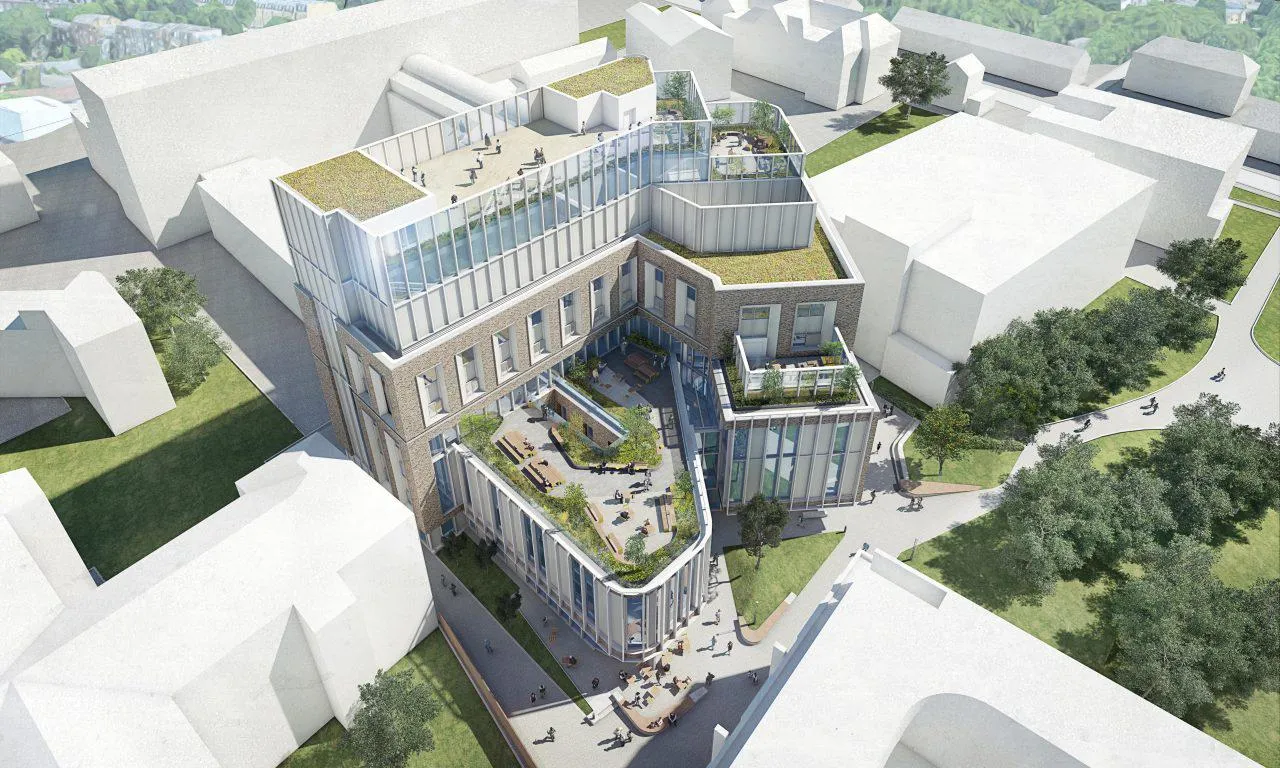 The Pears Maudsley Centre for Children and Young People will provide world-leading mental health support.
Hopefully, the story is beginning to change and young people can begin to receive the support they need. The upheaval of young people's school and social lives will likely continue to have an impact even after the virus itself is of no concern. As a society, we must consider the impact this will have on future education, employment, and financial security and be understanding of this to allow young people to thrive despite their disrupted education and early trauma.
In this story