27 June 2018
Christine Schallmoser receives Teaching Excellence Award
Christine Schallmoser has been awarded Teaching Excellence Awards for Sustained Excellence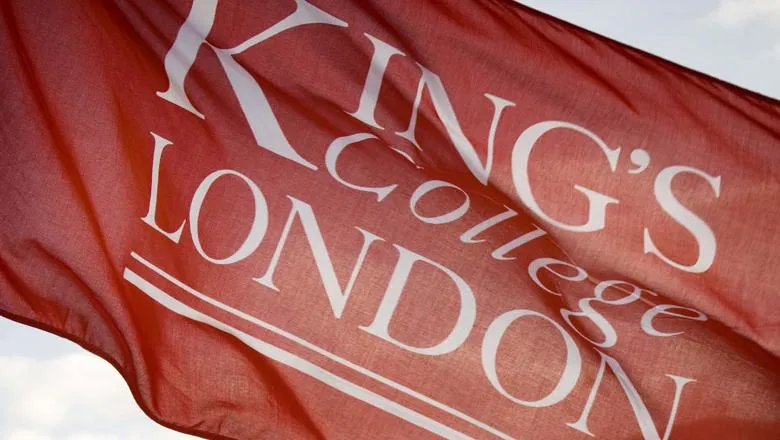 Christine Schallmoser, Language Coordinator in the Department of German, has been awarded one of the prestigious Teaching Excellence Awards, for Sustained Excellence, by the King's Academy.
"My students' experience, academic success, and future does indeed mean a lot to me and seeing them succeed by means of their language and communication skills is certainly the most rewarding part of my job. I am humbled, and I couldn't be happier to see this contribution to their experience was recognised by such a vast number of students and by the university," says Christine.
King's Teaching Excellence Awards are highly competitive, and winning in any of the categories is an exceptional achievement. More than 2,200 nominations, 343 of which in the Faculty of Arts and Humanities, were made by students this year, followed by various stages of selection, at Department, Faculty and University level.
Christine received a substantial number of nominations from students, demonstrating the appreciation by students for both her incessant dedication to enhance their learning experience and her passion for teaching. Students have commented "she pushes us to be our best but at the same time she has always been understanding of the pressure we face as final year students. She always goes the extra mile to help us, she replies quickly to emails and always provides helpful feedback/criticism. I feel lucky to have had Christine as my lecturer" and she is  "highly professional and approachable, and made the learning experience at King's much more fulfilling".
Congratulations to all those who were shortlisted and to those who received their Awards.
(Aug 2022 - The Department of German now the Department of Languages, Literatures and Cultures).
In this story