10 September 2018
CMCI research project "Configuring Light" shortlisted for PLDC 2017 awards
Dr Jo Entwistle's "Configuring Light" project has been shortlisted for the Professional Lighting Design Recognition Award 2017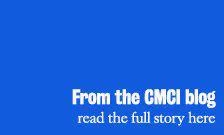 From the CMCI Blog
Dr Jo Entwistle's "Configuring Light" project has been shortlisted for the Professional Lighting Design Recognition Award 2017 in the category, 'Award for Research'.
The final award will be presented during the biennial Professional Lighting Design Convention (PLDC) in Paris, in November 2017. Dr Entwistle and her team feel honoured to be recognised by lighting professionals as contributing to the development of their practice.
Source: From the CMCI Blog.
In this story