31 July 2019
Conflict Resolution workshop explores peacebuilding education
Dr Martin Dinter and Professor David Whetham's recent workshop, 'Conflict Resolution in Ancient and Modern Contexts II: Theory and Genre', showcases the fruits of collaboration between scholars in the Departments of Classics and Defence Studies.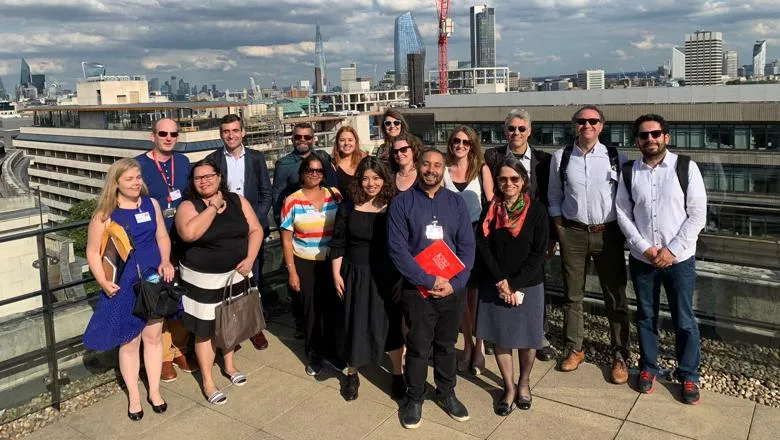 Conflict Resolution workshop
On 1 – 3 July, academics from Columbia, Brazil, the USA, Spain and Germany joined colleagues from the UK for a workshop on Conflict Resolution in Ancient and Modern Contexts II: Theory and Genre at King's College London.
The workshop constitutes the second event in the Conflict Resolution through Classical Literature project led by Dr Martin Dinter (Department of Classics) and Professor David Whetham (Department of Defence Studies). Characterised by its double aim of research and outreach, the project will connect peacebuilding education in two Latin American target countries: Brazil and Columbia.
At this workshop, participating researchers produced new research on how Classical literature exemplifies and showcases conflict resolution skills. They developed new ways of employing Classical literature in communicating these skills to conflict-affected youth. In doing so, scholars examined ancient models of literature and mapped them onto the current political situation in Columbia and Brazil to enhance peace-related education in conflict areas. The papers presented at the three project workshops (Bogotá 2019, London 2019, and Manaus 2020) will be incorporated into two publications: an edited volume and an online open-access journal.
Panel discussions focused on the following topics:
Conflict Resolution from Homer to Clausewitz
Drama and Conflict
Conflict Resolution in Ancient Rome
Latin Poetry and Interpersonal Conflict
Rewriting Conflict Resolution
Women and Conflict
Coping with Conflict through Literature
Contemporary Conflict Resolution
The event was generously supported by the Global Challenges Research Fund, the Arts & Humanities Research Council, the Classical Association, the King's Centre for Military Ethics, and the Department of Classics at King's College London.
For further information, please visit the project website. 
In this story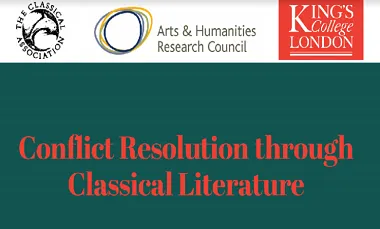 The Classical Association, Arts and Humanities Research Council and King's College London bring the second workshop in their...