24 February 2015
Cosmo Davenport-Hines Poetry Prize
The English Department is delighted to announce the seventh annual 'Cosmo Davenport-Hines Poetry Prize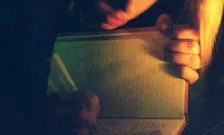 Cosmo Davenport-Hines
The English Department is delighted to announce the seventh annual 'Cosmo Davenport-Hines Poetry Prize'. The prize honours Cosmo, who died in June 2008 while still a student in the Department, and seeks to remember his creativity and love of words. 
We invite submissions of poems of not more than 40 lines, on the theme of 'Fear of Strangers/ Love of the Strange'. You may interpret the theme in any way you wish. The poem must be written in English; all poetic forms are welcome. 
The winner will receive a prize of £200, plus publication in the London Library's magazine. Two runners-up will receive £50 each. The winners will be announced at a ceremony on Tuesday 5 May 2015.
Judging Panel:
Richard Davenport-Hines 
Professor Clare Brant 
Dr Alan Marshall
Dr Ruth Padel 
Submission
Please send an email with your poem attached to: english@kcl.ac.uk. The attached poem should be a Word document, and should include only your student number, NOT your name. 
In your email message, please include your name, King's email address, student number (which can be found on your student card), your King's Department and the degree for which you are studying. 
The prize is open to all students at King's College London.
Deadline for submission: Monday 30 March 2015
In this story