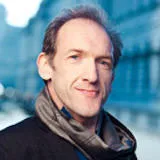 Dr Alan Marshall
Reader in American Literature
Head of Department, English
Contact details
Biography
I originally joined King's in 1995 from the University of York, which is where I completed my doctoral thesis, having studied previously at the universities of Wales (St David's University College, Lampeter) and Edinburgh. From 2004‐2008 I was head of the Department of American Studies. I rejoined the Department of English in 2010.
Research interests
American poetry, particularly the broad experimental tradition that runs from Whitman, Williams and Pound through to Niedecker, Oppen and Creeley
Twentieth‐century British poetry, especially those poets who have engaged with the great American tradition such as Basil Bunting, Mina Loy and J. H. Prynne, as well as idiosyncratic figures like W. S. Graham and Geoffrey Hill
Henry James, Saul Bellow, Don DeLillo
Literary and philosophical relations, particularly the role and reception of phenomenology, existentialism, psychoanalysis and Frankfurt School Critical Theory in the United States
I have supervised doctoral research on Emily Dickinson, Louis Zukofsky, Thom Gunn, John Ashbery, Muriel Rukeyser, contemporary American realism and Robert Penn Warren among others.
I welcome applications related to any of my research interests. For more details, please see Alan's full research profile.
Teaching
I have taught across the range of 19th and 20th century American literature from James Fenimore Cooper to Grace Paley and Gayl Jones. A great deal of my undergraduate teaching is focussed on modern American poetry, and I have recently introduced a course on British and Irish 20th century poetry entitled Modern Poetry and the Place of Writing. At postgraduate level I have taught courses on poetry and phenomenology and on Henry James and Nathaniel Hawthorne.
News
The English Department is delighted to announce the seventh annual 'Cosmo Davenport-Hines Poetry Prize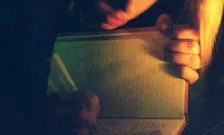 News
The English Department is delighted to announce the seventh annual 'Cosmo Davenport-Hines Poetry Prize