18 May 2021
Covid-19 has been a crisis for women – but some governments have recognised this better than others
Rose Cook
How have governments worked to mitigate the gendered impacts of the Covid-19 pandemic, and what still needs to be done?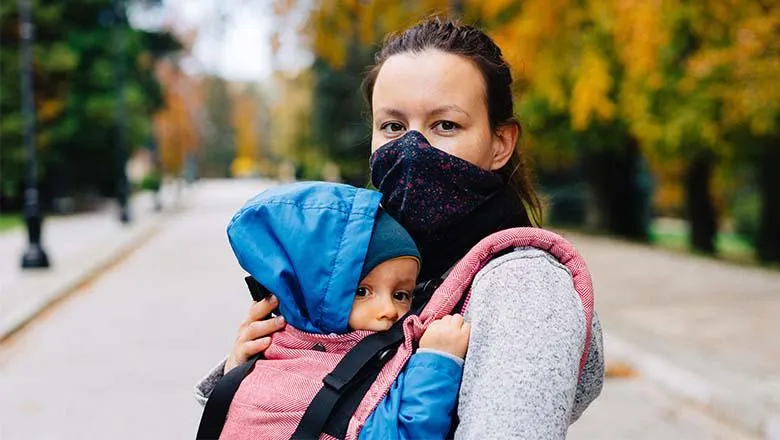 Based on their position before the crisis and the latest evidence on gendered impacts, female workers around the world are especially vulnerable during the Covid-19 pandemic. This is leading to grave forecasts about the impacts of the crisis on women's employment, careers and economic independence.
Researchers predict large rises in female unemployment and the gender pay gap, partly due to an already notable trend of women leaving employment or reducing their working hours since the crisis began. For example, in Italy, women accounted for nearly all of the country's 101,000 job losses in December 2020. One vulnerability stems from gendered labour market segregation. Analysis suggests that female-dominated sectors – such as customer service, sales, and food services – contain the most jobs at risk of furlough, redundancy, reduced pay or reduced hours, and this is especially so for the low-paid and insecure positions that women often occupy.
Additionally, while schools and childcare facilities have been closed during successive lockdowns, households with children have had to combine paid work with greater amounts of unpaid care work as well as home-schooling. Much of this has fallen to women, putting them at increased risk of job losses and heightened stress and mental health problems among mothers. To put it starkly, women are absorbing the additional labour created by the pandemic at the cost of their own wellbeing and economic security.
How can governments help to mitigate these disproportionate impacts, and how have they done so thus far?
Job support schemes
Many countries have introduced income protection or "short-time working" schemes to support workers' incomes if they are unable to work. These schemes have been widely taken up, with many jobs saved. However, our research showed that having accessed the UK's Coronavirus Job Retention Scheme (CJRS), men returned to their previous working hours at a higher rate than women, who were more likely to have not worked at all between April and July 2020. Additionally, women who had accessed the CJRS also had lower perceived job security and financial security than their male counterparts. This mainly appears to result from the long-term use of the scheme in hardest-hit sectors that are dominated by female workers.
Other countries' job support schemes contain protections which could mitigate against some of these unequal experiences. For example, in Germany, the level of support increases over time and is more generous to those with children. Some countries, such as Norway, also introduced additional support for low-paid workers, which is likely to help women the most. Other schemes support workers in slow-recovering industries to spend their newly available time upskilling – the Singapore government ran a subsidised training programme for furloughed workers in the hospitality and retail sectors.
Though they might not have been deliberately designed to prevent widening gender inequalities, and further analysis of their impacts is needed before we can tell if they indeed had such an effect, these policies do at least acknowledge and address the gender-segregated nature of employment – something which has been lacking in the UK's approach.
Parental leave schemes
Many countries have created new parental leave schemes or expanded existing ones to help with the burdens created by the closure of schools and childcare providers. However, provision varies greatly in its generosity and thus its likely mitigating effects on women's employment.
In Luxembourg, parental leave is made available throughout the school closure period on full pay. And in Belgium, parents can reduce their working time by 50 per cent on a higher rate of pay than they would usually get on parental leave. In other countries – such as the UK, France and Poland – there is limited access to paid leave, but job protection schemes may be accessed for childcare purposes.
But private companies have often done better than national governments. For example, Zurich Insurance offered parents 10 paid days off to ease the burden of caring responsibilities. While access to paid, job-protected caring time could mitigate some of the immediate burdens on families and particularly women, there is nonetheless still a risk to female workers. One problem is that, when it is not made available exclusively to fathers, generous parental leave will predominantly be used by women, potentially leading to their spending even more time out of the labour force, with a scarring effect on careers, and potentially reinforcing the gendered division of labour.
And then there are issues around the uptake and accessibility of leave. As we've seen in the UK, parents could in theory access the CJRS for childcare purposes – yet seven in 10 working mums who applied following the latest school closures have had their requests turned down.
These examples underscore the limits of policy solutions when overlaid onto unequal gender relations and suggest the need for a substantial rethink in the wake of the pandemic. This should ideally include treating childcare as a form of infrastructure and properly investing in it – an approach that would also create many more jobs, including for women. Investing in employment and training programmes targeted at women and other affected groups, and retaining a focus on the gender pay gap will also be key.
As well as this rethink, we need to comprehensively analyse the gendered impacts of government policies in response to Covid-19. This should be prioritised as a matter of urgency – to make sure the measures are correcting, not compounding, the challenges women face as we begin to emerge from the pandemic.
Rose Cook is a Senior Research Fellow at the Global Institute for Women's Leadership, King's College London.