21 July 2020
Covid-19 has shone a light on the lack of support for domestic abuse victims
Emma Bradley
EMMA BRADLEY: Victims are not being considered at every stage of the policymaking process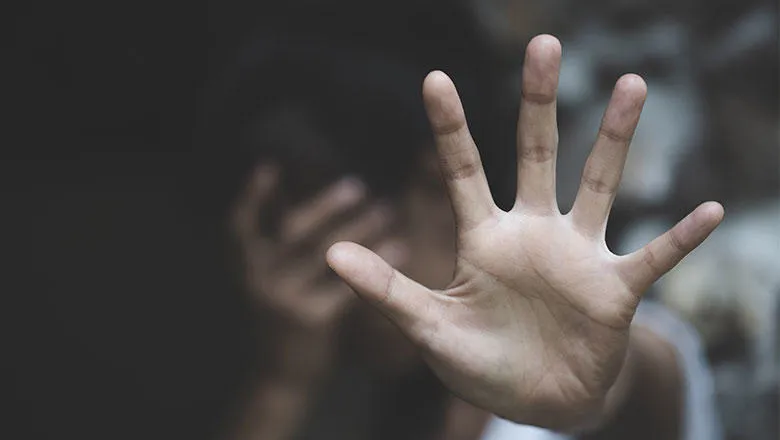 Emma Bradley is an intern at the Global Institute for Women's Leadership.
The Domestic Abuse Bill, passed on 7 July 2020, has created a much-welcomed statutory definition of domestic abuse, now including emotional and economic abuse as well as physical violence. The Bill seeks to support victims of domestic abuse, including by placing a duty on local authorities to provide vital places in refuges and safe houses.
In the months before this landmark Bill passed in the House of Commons, we saw a renewed respect for the care sector and for support service providers, as observed in the #clapforourcarers campaign and in political messaging from Prime Minister Boris Johnson. But how quickly did this respect translate to effective policy change during the initial lockdown period, in order to support the most vulnerable in society from domestic violence?
From 23 March to 2 July, at least 26 women and girls were killed by domestic violence in lockdown. Leading domestic violence charities and support services have reported that domestic violence perpetrators were exploiting social distancing measures, such as the requirement to stay home, in order to control the behaviour of their victims.
The additional stress and fear of catching the Covid-19 creates an atmosphere of paranoia and control over the victim, as reported in the Violence Against Women and Girls charity and service sector recommendations report, published in June 2020.
Pre-existing problems exacerbated by lockdown
Formal legal processes which are sometimes used as tools by abusers to control victims, such as child contact arrangements, have been utilised further during lockdown. This includes placing children in intentional risk and refusing to return children to their mothers when they are in their custody, citing the pandemic and the child's safety as an excuse for coercion and control.
Moreover, on average, just 120 refuge bed spaces were available throughout the UK during the first seven weeks of lockdown, nearly half the average amount of 239 beds. And at least 296 beds in domestic abuse shelters were actively closed due to concerns about the spread of Covid-19. There is therefore an obvious barrier to victims being able to access support due to formal constraints in place to avoid the spread of the virus.
The effects of austerity on women's groups ability to react to crises
And yet there is evidence from previous reports commissioned by specialist domestic violence support services that many of these problems predated the Covid-19 lockdown. For example, in 2019, the charity Refuge highlighted that bed numbers were already 1,715 short of the number recommended by the Council of Europe in 2008.
During the pandemic, the implementation of policies to deliver vital emergency funding has continued to be slow. For example, details of how to apply for the Chancellor's emergency funding package to reach domestic violence services were released over a month after its initial announcement, but the government deadline for the charities to apply was just four to five working days after the details were then provided. It was only after this administrative problem was highlighted by service providers that the deadlines were extended.
This led to a delay also in support services being able to access money allocated to them, demonstrating an administrative barrier which prevented the protection of domestic violence victims during this period. There remains a clear lack of refuge spaces available, as reported by victims themselves to the National Domestic Abuse Helpline.
The government is also yet to ring-fence financial support specifically for marginalised groups of women who are at greater risk of domestic violence, such as ethnic minority, LGBTQ+, migrant, deaf and disabled women.
Finally, specialist domestic violence support services were awarded £37 million of the £67 million allocated by the government to maintain vital services during the lockdown period. We are yet to fully comprehend the long-term effects of this problem.
Incremental change in domestic abuse policy
Government inaction and delayed implementation of much-needed policies to support victims of domestic violence in the UK are nothing new. The Domestic Abuse Bill itself is an example of slow policy change, having been first introduced back in July 2019 by former Prime Minister Theresa May and passed a year later in July 2020.
The nature of domestic violence requires removing victims from danger as soon as possible, without delays caused by the UK's incremental policy process, which has seemingly evolved by trial and error. An example of this was the payment-per-household policy change to Universal Credit, implemented after December 2018. Refuge found this change detrimental to victims of domestic violence, as one individual, the perpetrator, exercised economic control by being the solely appointed receiver of benefits in the household. This stipulation was only adjusted in July 2019, over six months later, but as an opt-out rather than an opt-in function. This still requires active agency from victims, which may be noticed by the perpetrator, and is still flawed and harmful to the victim.
Victims of domestic violence are not being considered at every stage of policy decision-making and creation, as seen in the case of the original government Covid-19 strategy, published in March, in which where was no consideration of the lockdown effect on domestic violence victims.