04 June 2021
Covid is the biggest crisis for women in memory: philanthropists must respond
Sarah Haacke Byrd
As the pandemic has heightened gender inequality around the world, there has never been such a clear and urgent call to action for the philanthropic sector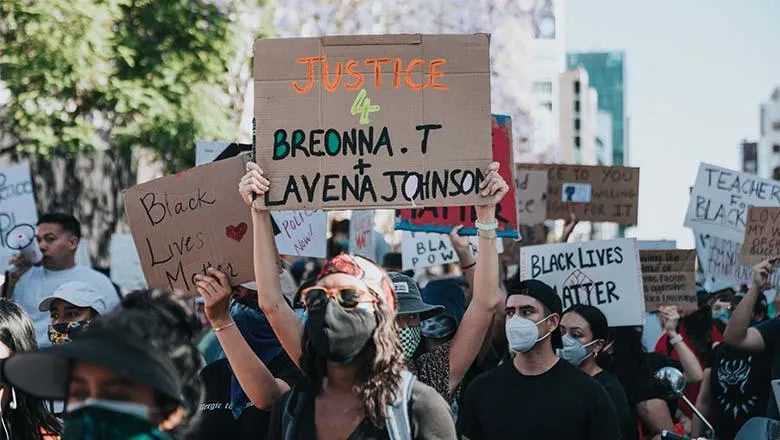 Essays on Equality – Covid-19: the road to a gender equal recovery
Read the essay collection
The Covid-19 pandemic has exacerbated the systemic inequalities women face every day in countries around the world, threatening their safety, health, and opportunity. The data is sobering. While women held 39 per cent of the world's jobs before the pandemic struck, they represent 54 per cent of its losses, making women's jobs almost twice as insecure as men's. Alongside this rising economic insecurity, women have shouldered the increased responsibilities of caregiving. They have experienced an unprecedented surge in violence, in some countries up to 300 per cent. Combined, these reversals mean we are currently living through the biggest crisis for women in our collective memory.
To date, government and private sector responses and recovery efforts have failed to address the disproportionate burden the crisis has had on women. The philanthropic sector has largely followed suit. If we continue in this direction, we will allow even the modest progress towards gender equality globally to be permanently undone.
A year ago, writing in the Financial Times, Arundhati Roy presciently argued for a recovery that will "break with the past and imagine [our] world anew." The current crisis has shone a bright light on the failure of our existing systems and those who are most impacted by those failures. Building back better will require new thinking, approaches, and voices. Governments, the private sector, and philanthropists must join forces to reimagine a world that recognises the dignity of all human beings – a world in which one person's security isn't based on another's vulnerability.
There has never been such a clear and urgent call to action for the philanthropic sector. It must play a critical role in this reimagining and, in turn, reimagine its own approach. Despite research demonstrating that investing in women is the most effective social change strategy, the sector continues to under-finance the movements women lead. Today less than 2 per cent of philanthropic dollars, or $7 billion out of $432 billion in the United States, goes to women and girls. A gender-responsive recovery will require more money to flow to the organisations and leaders who are on the frontlines of the movement. Imagine what could be accomplished with double, triple, or 10 times these resources.
As we have seen in recent social movements like #MeToo, Time's Up, and Black Lives Matter, women are stepping up to lead in big and bold ways, challenging the longstanding power structures in societies around the world. While the headlines capture the extraordinary contributions of philanthropists like Melinda Gates, MacKenzie Scott, and Laurene Powell Jobs, a growing number of women philanthropists are changing the landscape out of the media spotlight. As leaders of feminist funds and members of organisations like Women Moving Millions, which I am privileged to lead, women are driving the conversation on how philanthropy needs to shift power to support women's post-pandemic recovery. At the centre of this discussion is how to build a new vision for how funds are distributed and to whom.
With women currently controlling $72 trillion, a greater amount of wealth than ever before, women philanthropists have a tremendous opportunity to harness this new power to ensure that women's needs are at the centre of the recovery efforts. They can mobilise their extensive networks to ensure that decision-making tables are set inclusively. They can make long-term, transformative investments in movement-building strategies, infrastructure, and leadership. Through the sheer size of the growing resources at their disposal, they can disrupt the movement's dependency on the large institutional funders who have been so resistant to fund women by pooling their resources and creating new investment vehicles to fund the movement for equality.
It is easy to think of movements as spontaneous eruptions of activism that change hearts and minds in a moment. But those seemingly spontaneous eruptions are actually the product of an extraordinary effort by those who've worked tirelessly for years or even decades to assemble the core elements of movements: building constituencies, garnering support for policy frameworks, lobbying, developing research and leadership pipelines, and shaping public consciousness.
Building back better is going to take a movement, and a movement is going to take the support of women philanthropists. We must lend our voice to the conversations in which recovery is planned. We need to help finance the priorities on which it will be based. We need to stick to those priorities relentlessly until we reach our goal of a gender-equal world.
Sarah Haacke Byrd is the Executive Director of Women Moving Millions.