13 September 2022
Doctorate was no ordinary challenge for Charles
Completing a PhD is no ordinary undertaking, even during the best of times.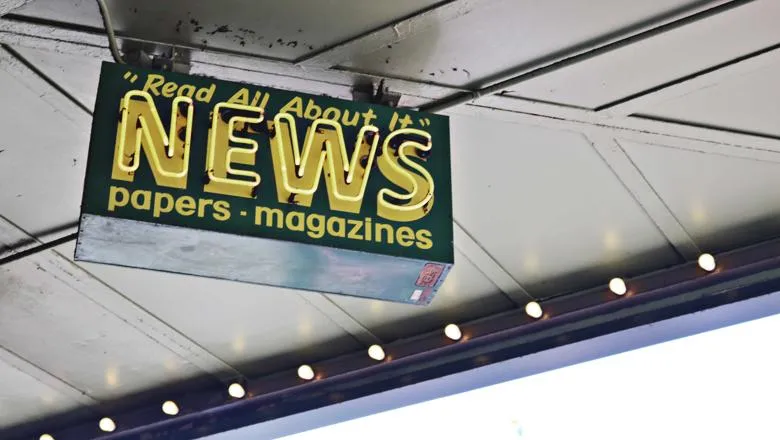 The hours can be long, the research gruelling, and a great deal of personal sacrifice is required to ensure the thesis is the best it can be.
For King's alumnus, Charles Rose, however, the challenges didn't end there. On top of a pandemic that disrupted research and education across the globe, there was also a cancer diagnosis that meant his work had to be put on hold for an entire year.
So, the confirmation earlier this summer of the successful defence of his thesis was especially satisfying for Charles, who is now cancer free and already looking forward to building on his research, which focussed on the 'Emergence of Economic Ideas' using ordoliberalism and the Chicago School of Economics as case studies.
He said: "I had been in business for 30 years before I returned to King's to do my MA and that was great because it got me back in touch with the realm of ideas and it got me back in touch with the realms of economics and politics, which is what I studied in the 1970s.
"My PhD after that was good fun. Once you have your perspectives readjusted and settle down into the life, it is a joy."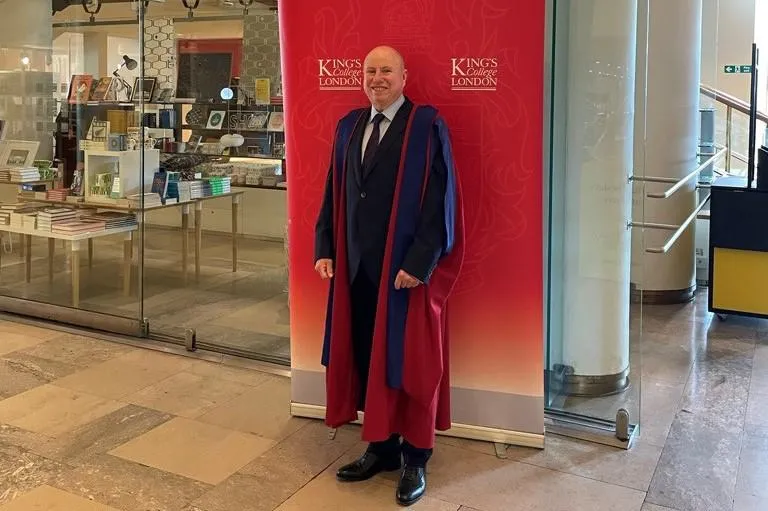 Charles research involved lengthy interviews with scholars and experts and he was also able to speak with relatives of the economists involved with the schools and ideas that formed the focus of his research.
A diagnosis of prostate cancer part-way through his studies meant Charles had to take some time away for treatment but he added that returning to his research proved a big help, even amidst the restrictions of the pandemic.
"In many ways, the PhD gave me some structure and helped with my recovery," said Charles, whose outstanding efforts were recognised earlier this year at the inaugural School of Politics and Economics awards.
Having finished his studies, Charles has returned to the business world but has one eye on building on the work he started with this doctorate. He hopes to submit his work to academic journals for consideration and is working on an idea for a monograph.
He extended his thanks to his supervisors Dr Christopher Holmes and Dr Roberto Roccu for the advice offered during his research, as well as the wider efforts of the Department of European and International Studies in support.
Dr Holmes said: "Charles was a quite exceptional student and an inspirational human being during his time with us. Not only did he take the decision to pursue his PhD degree at a point in life when most are looking forward to a relaxing retirement, but he pursued that goal with more vigour and determination than I've seen from students half of his age. The result was an extremely fine thesis which the examiners heaped praise upon, and which paves the way for subsequent publications which will make a big impression in his field."
In this story