28 June 2023
Dr Joana Neves awarded Lister Prize
Dr Joana Neves, Lecturer in Mucosal Immunology at King's College London has been awarded the Lister Prize.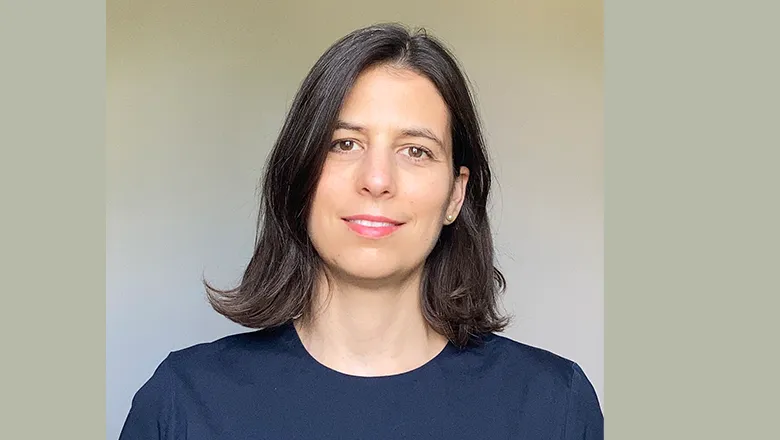 Dr Joana Neves
The Lister Institute of Preventive Medicine funds research that is crucial to our understanding of health and disease.
The Lister single scheme provides up to five awards of £250,000 annually. These are aimed at early career independent researchers, for whom receipt of the Prize would make a real difference as it is intended to enhance or expand an on-going research activity or enable new areas of research. Dr Neves joins a community of scientists from diverse biomedical fields who meet annually at the Fellows' Meeting to network, discuss their research and their future plans.
Dr Neves' research group aims to understand how the various cellular compartments of the gut, including immune, epithelial, stromal, microbial, and neural cells, communicate with each other. Their objective is to direct those conversations to promote gut homeostasis. To achieve this, they employ interdisciplinary approaches and develop complex organoid models. These strategies allow the group to address critical questions surrounding the intricate dynamics of gut cellular interactions, in particular the ones involving Innate Lymphoid Cells, which are key players on intestinal immune responses.
Said Dr Neves on winning the Prize:
"It is an honour to be awarded the Lister Institute Prize, and it will be a privilege to interact with the other fellows. The financial freedom that the prize brings will enable us to enhance our current projects and to explore novel and higher-risk avenues of research on the roles of Innate Lymphoid Cells in health and disease."
Dr Neves will attend the Lister Annual Meeting in September, which will be held at Corpus Christi College, Oxford. She will give a talk about her work and will be presented with her prize by the Lister Chairman at the prize winners' dinner.
In this story