13 October 2020
Elizabeth Broderick AO joins Global Institute for Women's Leadership Advisory Council
The former Australian Sex Discrimination Commissioner will provide strategic guidance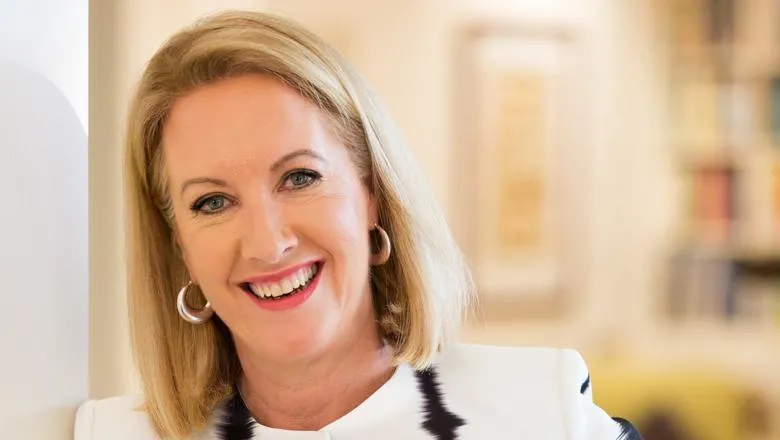 Former Australian Sex Discrimination Commissioner Elizabeth Broderick AO has joined the Advisory Council of the Global Institute for Women's Leadership, which is chaired by Julia Gillard.
Led by Professor Rosie Campbell, the Global Institute for Women's Leadership is based at King's College London and works globally on creating a world in which women of all backgrounds have fair and equal access to leadership.  A sister institute to GIWL is currently being established at the Australian National University to provide insights into women's leadership in Australia and more broadly across the Asia-Pacific region, an area of huge growth and momentum.
As a member of the Advisory Council, Broderick will provide strategic guidance and act as an ambassador for GIWL globally and in relation to the work of the sister institute at ANU.
Former Prime Minister Julia Gillard said:
"Liz has a long-term and indefatigable commitment to breaking down structural and social barriers faced by women and has a world renowned reputation as a leader, social innovator and advocate. I have worked closely with her over many years and am delighted that she is joining the Advisory Council. Liz's deep subject matter expertise and track record delivering and influencing systemic change will benefit GIWL as it expands its global and local reach."
Elizabeth Broderick said:
"This is a unique opportunity to work with esteemed, global leaders in raising the voice, visibility and influence of women to shape a truly gender equal world. Never has there been a more critical time to do this as we build a better post-pandemic world for all people. I am deeply humbled and thrilled to be working with Julia and my Advisory Council colleagues on this mission."
As a member of the Advisory Council, Ms Broderick brings expertise in promoting gender equality and advancing women in leadership over a career spanning 30+ years.
Broderick is formerly Australia's longest serving Sex Discrimination Commissioner (2007-2015) and Founder and Convenor of the disruptive "Male Champions of Change" strategy which engages men of power and influence to step up beside women in advancing gender equality. She is currently Chair-Rapporteur of the United Nations Working Group on Discrimination Against Women and Girls.
In 2016, she was appointed an Officer of the Order of Australia and named NSW Australian of the Year.
As a member of the GIWL Advisory Council, Broderick will join other experts, advocates and leaders from a range of different fields, who all provide advice and support to the institute.
The Advisory Council supports growing dialogue between leaders in gender equality, creating a more uniform and constructive approach to tackle gender discrimination in leadership positions, through shared ideas and resources.
GIWL focuses on a range of activities designed to strengthen:
Research – drawing together existing findings and undertaking new research.
Engagement – bringing together experts and stakeholders from across the world.
Practice – using research to deliver evidence-based training and teaching.
Members of the Advisory Council include:
Ann-Birgitte Albrectsen, CEO, Plan International
Iris Bohnet, Albert Pratt Professor of Business and Government and Academic Dean of Harvard Kennedy School
Juliet Bourke, Head of Deloitte Australia's Diversity and Inclusion Consulting practice
Zamila Bunglawala, Director, International & EU at the UK Department for Education
Ann Cairns, Executive Vice-Chairman, Mastercard
Tomas Chamorro-Premuzic, Professor of Business Psychology, UCL
Betsy Cohen, President of Teneo Ventures
Fiona Hathorn, CEO, Women on Boards
Katja Iversen, President/CEO of Women Deliver
Jude Kelly, founder of the WOW Foundation and Women of the World Festival
Jen Klein, Chief Strategy and Policy Officer, TIME'S UP
Cindi Leive, former Editor-in-Chief of Glamour
Joni Lovenduski, Professor Emerita of Politics, Birkbeck, University of London
Helena Morrissey, Non-Executive Director, St James's Place Wealth Management
Shauna Olney, Chief of the Gender, Equality and Diversity Branch of the International Labour Organization
Carol Schwartz, Founding Chair of the Women's Leadership Institute Australia
Stacy Smith, Associate Professor of Communication, USC Annenberg