22 April 2022
Ensuring protected areas are the beating heart of nature recovery
The British Ecological Society Protected Areas and Nature Recovery report, co-authored by PhD candidate, Constance Schere, looks at the UK Government's commitment to protect 30% of land and sea by 2030.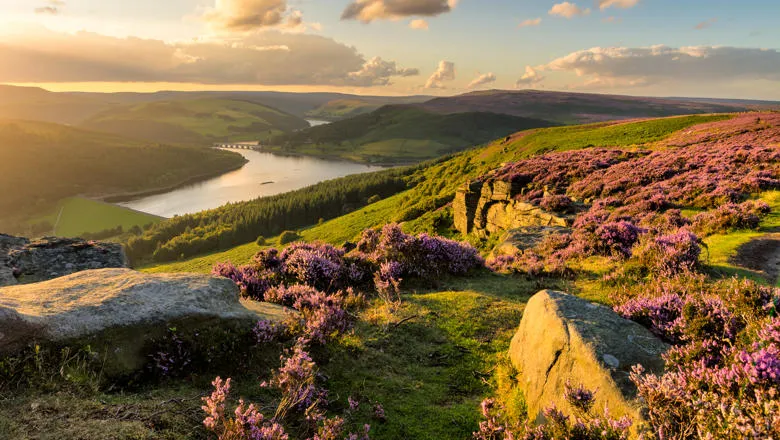 Whilst the report welcomes the government's target, also known as the '30x30' target, it warns that the pledge will fail if we don't make radical, transformative changes.
Although 27% of UK land and 38% of UK seas are under some level of protection, the report finds that many protected areas are not delivering for nature and are in poor ecological condition.
The report therefore urges caution over what should count towards the '30x30' target and provides recommendations for what protected areas, and the surrounding environment, need in order to be effective in restoring nature.
For protected areas to deliver for nature and be included in the '30x30' target, the report recommends the following criteria:
Protected areas must be managed to deliver for nature in the long term, using evidence-based approaches.
Protected areas should have effective governance to address pressures such as climate change, pollution, and damaging fishing activities.
Have monitoring in place that informs the long-term management of protected areas so that they meet conservation goals. This will require substantial and sustained funding and resourcing.
Protected areas should be inclusive to benefit local people and ensure buy-in. The governance of protected areas should involve local communities in partnership with landowners, NGOs, researchers, government agencies, and other stakeholders.
The report also details how other effective area-based conservation measures (OECMs) - areas outside of designated protected areas that are managed in a way to support nature - can complement protected areas and provide an essential contribution to nature protection and recovery.
You can read the report in full on the British Ecological Society website and watch the launch event with the report's lead authors on the British Ecological Society YouTube channel.
In this story