17 December 2020
FGDP and CGDent publish BPS psychological advice for dental teams
Which was co-written by King's researcher, Dr Koula Asimakopoulou.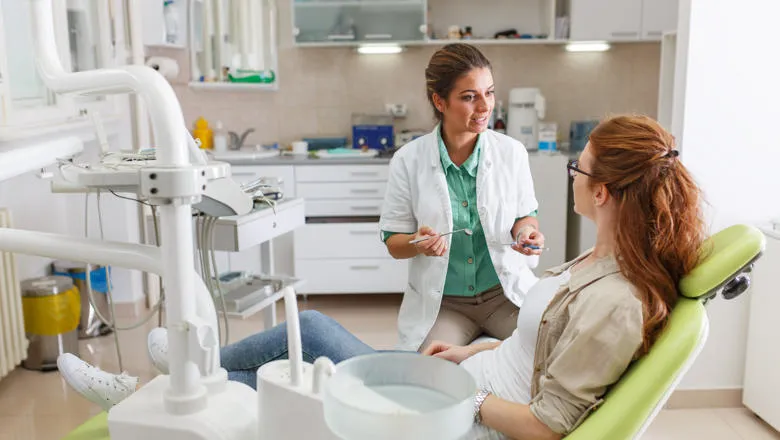 The Faculty of General Dental Practice UK (FGDP) and College of General Dentistry (CGDent) have published Dentistry during COVID-19: Psychological advice for dental teams, policy makers, and communicators.
The new advice was written by Dr Koula Asimakopoulou of King's College London, and Dr Heather Buchanan of the University of Nottingham, and was supported by the BPS COVID-19 Behavioural Science and Disease Prevention Taskforce.
Developed by psychologists from the British Psychological Society (BPS) Division of Health Psychology, it offers straightforward suggestions to address common challenges arising from the COVID-19 pandemic in dental practices, and lists resources and organisations which can support dental professionals' mental wellbeing.
It has been published as an adjunct to Implications of COVID-19 for the safe management of general dental practice, the CGDent-FGDP guidance on dentistry during the pandemic, which recommends that dental practices appoint a wellbeing lead and are able to signpost to mental wellbeing services.
Dr Asimakopoulou said:
"Recent research has identified that the COVID-19 pandemic has presented unique challenges for dental teams in terms of how they work, how they think and feel about work, and how they relate to patients. These have led to considerable anxiety and stress for many members of the dental profession and their patients, but psychology can offer support and guidance."
Onkar Dhanoya, Vice Dean of FGDP(UK) and Chair of the FGDP-CGDent COVID-19 guidance development group, said:
"The present crisis has created significant stress on the psychological wellbeing of members of the dental profession, and our new psychological advice, developed by Health Psychologists, will help practices identify and meet the needs of their teams. I'd like to thank all those who helped develop it, in particular Drs Asimakopoulou and Buchanan."
The document can be viewed here:
https://www.fgdp.org.uk/implications-covid-19-safe-management-general-dental-practice-practical-guide