11 March 2019
Financial advisers' gender affects their advice to clients
New research explores the hidden influences on financial decision-making.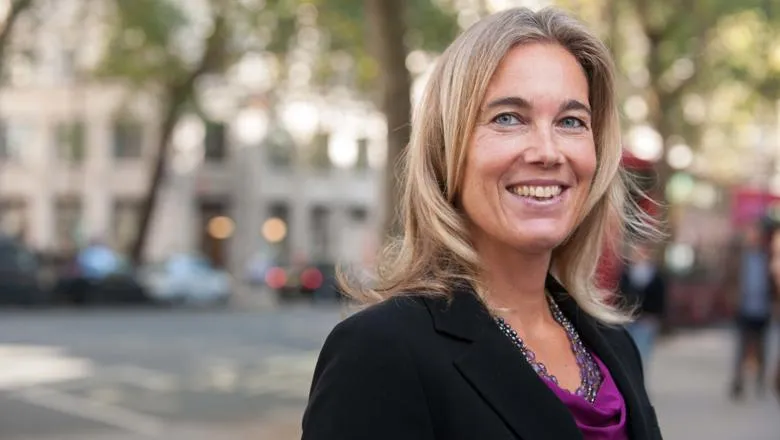 Dr Ylva Baeckstrom
Male and female financial advisers make judgements about wealthy clients based on their own and their client's gender and give different recommendations as a result, finds research carried out by Dr Ylva Baeckstrom of King's Business School.
The findings shed light on the complexity of ensuring that women receive the right financial advice to fund a comfortable retirement. Currently, investment industry projections suggest that UK women now in their late 20s will have 11% less in their pension pot when they retire than men the same age, but are expected to live more than three years longer.
Dr Baeckstrom, who is a former private banker, based her research on her work with 129 experienced UK-based investment advisers specialising in millionaire clients.
The advisers were provided with detailed information about ten fictitious clients whose genders were switched. They rated each client on their likely financial knowledge and the degree of control over their investments. Finally, they recommended the most appropriate investment portfolio for each client, choosing from seven model portfolios ranging from lower risk portfolios likely to produce more predictable, but more limited returns, to higher risk portfolios with less predictable returns but more potential for growth.
The gender gap was more pronounced when the gender of the adviser was taken into account: on average female advisers gave the lowest knowledge and control ratings to the female clients, and recommended lower risk portfolios to them than to their male equivalents. Similarly, the highest risk portfolios were more likely to be recommended by male advisers to the male clients.
Dr Baeckstrom says: 'previous studies have looked at how investors rate their own financial knowledge and attitude to risk, but the potential 'interference' cause by gender biases that advisers have internalised has not been explored. This is important for the financial services industry as it tries to serve the needs of a growing market of independently wealthy women.'
'For the millionaire clients we studied, a slightly sub-optimal choice of investments might not be lifechanging. However, for women who are not as financially fortunate allocating sufficient money into their private pension investments, could be crucial to funding a comfortable retirement. This is why I am extending my research to investigate gender bias in advice for clients on more moderate incomes, and the role played by the roboadvisers that are establishing themselves as alternatives for this market.'
Dr Ylva Baeckstrom explains why talking about financial stereotyping is so important. She takes us through the financial history of women in the UK. It still shapes financial discrimination against women 40 years on and could be contributing to a gender savings gap.
In this story