25 September 2020
Fresh thinking helps shape future of arms control
Five young arms control experts pitch their most innovative ideas in the bid to win the final of Arms Control Idol.
Keeping a cool head for the Q&A: Finalists in the first edition of Arms Control Idol.
The finalists of Arms Control Idol faced a tough battle recently, pitching their best ideas before a stellar international panel of expert judges. Thomas Cheney was crowned the overall champion for his proposed anti-satellite test ban (ASAT) convention.
Commenting on winning the prize, Thomas explains: 'I've long had an interest in arms control, it was one of the things that sparked my initial interest in international law, but it has been gaining steam with the recent developments in space. Last year's Indian ASAT test was a bit of a spur too.'
He adds: 'As for the competition itself it was essentially a 'why not' situation, as it was an opportunity to potentially get feedback on some of my ideas from an amazing panel of experts, plus it looked fun (and proved to be so)!'
It was a tight and fast-paced competition with some outstanding pitches, including Jakob Hake's vision for a convention prohibiting cyberattacks on critical infrastructure, Haneen Khalid's model for building arms control negotiation expertise amongst early career professionals, and Johanna Trittenbach's humanitarian-driven legal approach to emergent military technology and advanced weaponry.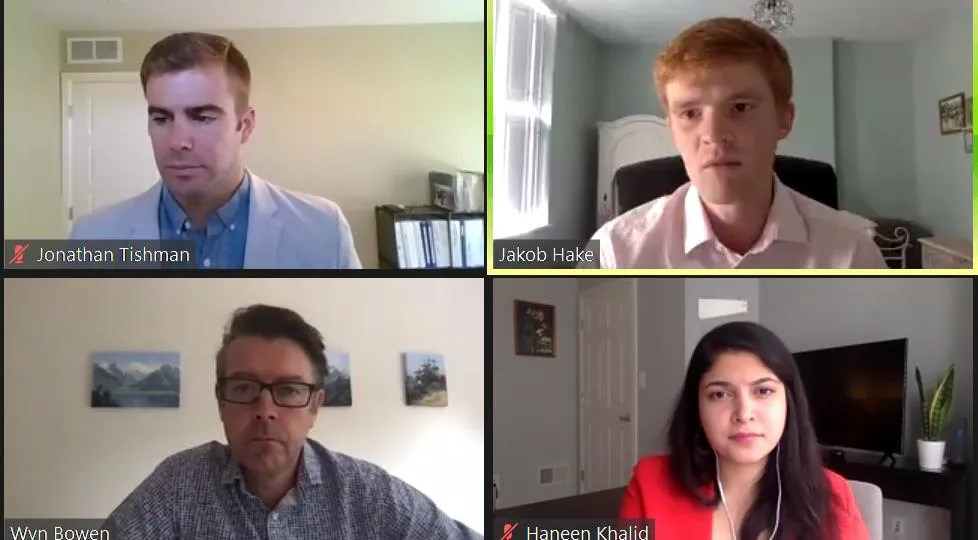 Each finalist had just five minutes to pitch the judges their idea for the future of arms control, keeping a clear head for the quick-fire Q&A round that followed.
The margin between Thomas and the rest of the field was astonishingly narrow. Runner-up Jon Tishman made a strong pitch for a convention limiting the proliferation of anti-tank missiles. Haneen Khalid's model arms control negotiations pitch won the audience vote for quality of delivery.
Inspired by Policy Idol, an annual competition hosted by the Policy Institute at King's College London, this was the first edition of the contest, organised by the Centre for Science and Security Studies and the Department of War Studies.
Hosted by Heather Williams, Lecturer in the Defence Studies Department and Centre for Science and Security Studies, and Professor Wyn Bowen, Head of School for the School of Security Studies, the judging panel was made up of a line-up of arms control heavyweights.
This included retired Lieutenant General Evgeny Buzhinsky, Chair of the executive board for the Russian Center for Policy Studies (PIR Center), H.E. Marjolijn van Deelen, former Dutch Ambassador to the Nuclear Non-Proliferation Treaty and current Special Envoy for Non-Proliferation and Disarmament with the European External Action Service, Dr. Renata Dwan, Director of the United Nations Institute for Disarmament Research, Ambassador Dr. Bonnie Jenkins, Founder and Chair of Women of Colour Advancing Peace and Security, and Professor of International Relations Li Bin from Tsinghua University.
With such an outstanding outcome to this first event and interactive audience participation, this is hopefully just the start of many more editions of the contest. In the meantime, watch the recording of this first edition and share it on social media.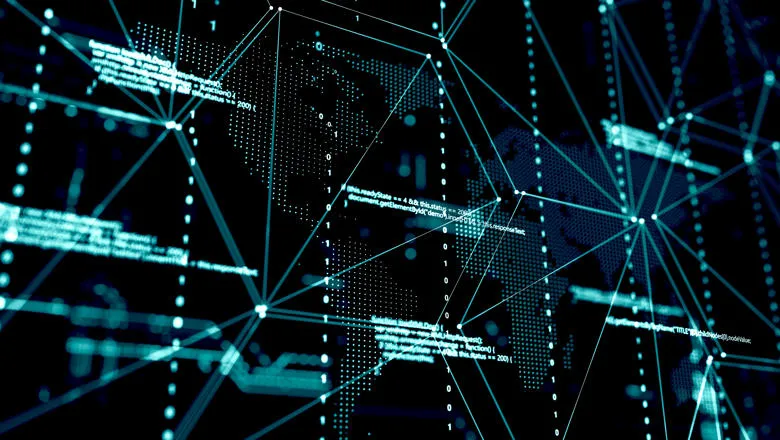 Inspired by Policy Idol, an annual competition hosted by the Policy Institute at King's College London, Arms Control Idol is...