24 July 2018
Going beyond the traditional roles of education and research
King's launches its strategy to serve society.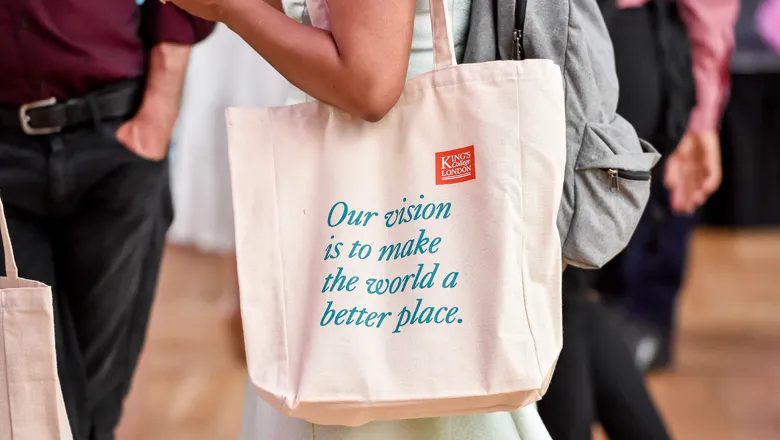 Staff, students and alumni came together on 19 July to celebrate a diverse range of Service activities that are playing a part in King's vision: to make the world a better place.
The King's community has reaffirmed its dedication to serving society by celebrating the launch of our Service strategy.
The strategy, which sits alongside education, research, London and international as one of our five strategic priorities, outlines our ambitions for the next three years.
Building on a rich history, where staff students and alumni have dedicated themselves in service of society, our strategy is our commitment to society beyond the traditional roles of education and research.
Speaking at the launch event on 19 July, Professor Jonathan Grant (Vice President and Vice-Principal- Service), said: 'Tonight we are making a public declaration to reaffirm Service as core to our being as a world-class university. It demonstrates that as an institution we want to make the world a better place by serving the needs and aspirations of society, both in our individual capacities and as the community of King's.
King's has been serving society since its foundation. In the mid-19th century King's led the country in widening access to higher education, by providing subsidised degree-level study through evening classes. As Charles Dickens commented in 1858: 'It was an opening not only of college doors, but of doors into higher life.' Today, more so than ever, we have to keep those doors open.'
To find out more, read our Service Strategy: A framework for delivery 2018-23 (pdf 816kb).