05 December 2019
Hopes for the next 100 years of women in politics
Women from our School of Politics & Economics share their hopes for the next 100 years of female political representation.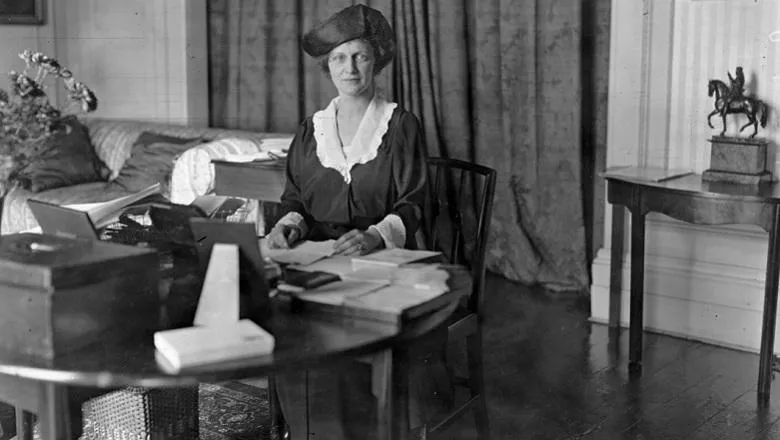 Nancy Astor in the House of Commons
To mark the centenary of the first woman taking up her seat in the UK Parliament, students and academics have shared their hopes for the next 100 years of female representation.
In the video, the women, all from the School of Politics & Economics, called for a greater gender equality in practice, with woman bringing about policy and systematic changes, and highlighted countries such as Rwanda where women make up the majority of parliamentary representatives.
Professor Rosie Campbell, Professor of Politics and Director of the Global Institute for Women's Leadership said she hopes to see real changes within just a generation.
"I would like to see, in 25 years, that being a woman isn't a barrier to being a political leader and that being a woman you're not judged differently once you are in a leadership position," she said.
Dr Anna Gwiazda, Senior Lecturer in Comparative Politics, said hoped greater gender equality would be achieved through changing social conventions and culture, by promoting more equal norms and by introducing legal provisions which would enhance women's representation and participation in political life.
Ayanda Tambo, a first year undergraduate in Philosophy, Politics and Economics, said: "In the next hundred years I hope that female representation in politics results in concrete change in policy."
In the most recent UK Parliament, women made up 32 percent of MPs and 27 percent of the House of Lords.
The first woman elected to the Commons was Countess Constance Markievicz in 1918 but as a member of Sinn Féin she did not take up her seat. The following year in 1919 Nancy Astor became the first woman to sit in the Commons after she won a by-election in Plymouth Sutton.
You can also read more about the life and legacy of Nancy Astor in this blog published by the Global Institute for Women's Leadership.