11 October 2021
Hospital discharge arrangements for people who are homeless - final report
Senior Research Fellow Dr Michelle Cornes is lead author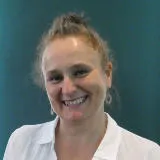 Last week the National Institute for Health Research (NIHR) published research led by Dr Michelle Cornes that explored how to improve hospital discharge arrangements for people who are homeless. The research demonstrated the value of providing homeless patients with specialist step-down intermediate care until longer term accommodation and services were in place and working well. This was shown to reduce A&E attendances by 18% and to prevent discharge to the street. To implement the findings of the research, the government yesterday announced £16 million of shared outcomes funding to further develop out-of-hospital care for homeless patients.
Dr Cornes is following this project with an evaluation of the Out-of-Hospital Care Models (OOHCM) programme for people experiencing homelessness (2021-23), a study funded by the Department of Health and Social Care.
Dr Michelle Cornes is Senior Research Fellow at the NIHR Policy Research Unit in Health and Social Care Workforce.
In this story