10 January 2018
Inventing headwear for people with UV allergy sensitivity
Professor Patricia Grocott awarded £755k to design headwear for people with Xeroderma Pigmentosum (XP).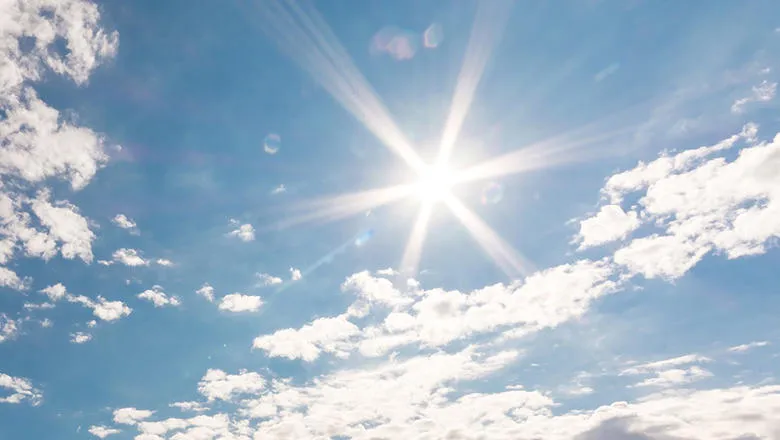 Patricia Grocott, Professor of Nursing Technology Innovation, has been granted over £755,000, to design protective headwear for people with Xeroderma Pigmentosum (XP). The funding is a National Institute for Health Research (NIHR) Invention for Innovation Product Development Award.
What is Xeroderma Pigmentosum?
Xeroderma Pigmentosum (XP) is a rare, inherited, incurable condition affecting approximately one in 250,000 of the general population. People with XP cannot tolerate ultraviolet radiation (UVR) from natural light, not just sunshine. We cannot see or feel UVR, but it can cause normal cells to become cancerous.
For people with XP, the damage caused by UVR cannot be repaired. Miniscule exposure can cause skin and eye cancers from around the age of eight. Life expectancy is around 32 years, with skin cancer being main cause of death. Preventing skin and eye cancers requires absolute protection from UVR. Protective films are applied to car windows, homes, schools, and offices. Outdoor activity requires full cover-up with clothing and headwear, even on a cloudy day.
The problem of headwear
Clothing is purchased, but any headwear is homemade. Patients and families say the headwear steams up, interferes with seeing, talking, and they receive unkind comments on their appearance. Many avoid all of this by not covering up, with disastrous consequences including eye damage/visual impairment, eye and skin cancers.
Working with patients to find a solution
To solve the problems XP patients face with covering their head and face, Professor Grocott will be teaming up with the NHS National XP Service, XP charities, XP Support Group and Teddington Trust and Cardiff University to co-design and test a UVR protection visor with children and adults with XP.
Working with patients, Professor Grocott and her team want to design a visor that does not steam up, disturb breathing, vision, or communication and is acceptable to people with XP. The visor will be fully tested by patients to make sure it is practical, comfortable and affordable. The team will also develop manufacture and commercial plans for the headwear.
This isn't the first time Professor Grocott has led innovation into managing rare skin disease. In 2012 her team developed ground-breaking new garments for patients with the rare skin condition Epidermolysis Bullosa (EB), which causes widespread blistering and wounds. Since 2013 they have been developing hand devices for people with EB to delay deformities, which arise from the blisters and resulting scar tissue.
Far reaching benefits
The team aim to deliver a co-designed and tested visor in 30 months. The expected benefits of developing the headwear will reach beyond patients, as visors can also be used by people who do not have XP, but are vulnerable to eye or skin cancers. This in turn carries benefits for the NHS, if they can provide protective visors to XP patients and those vulnerable to cancers caused by UVR, there will be a reduction in the numbers of eye/skin cancers, premature deaths and costs. Manufacture and commercialisation of the headwear will also generate business opportunities in the UK and internationally.
On receiving the funding award, Professor Grocott said: It has taken considerable effort by the Team, supported by a Faculty pump priming grant, and support from industry to secure this grant. We very much value the investment from NIHR.  The XP community have great expectations of us and we have a lot to achieve over the next 30 months, but we are excited and confident!
NIHR Invention for Innovation Awards
NIHR Invention for Innovation funding aims to advance healthcare technologies, devices and interventions for increased patient benefit in areas of existing or emerging clinical need. The awards are given to projects in medical technology, small to medium enterprises, universities and the NHS that can demonstrate proof-of-principle and have a clear pathway towards adoption and commercialisation. The aim is to de-risk projects, making them attractive to follow-on funders and investors.
The National XP Service
The National XP Service is based at Guy's and St Thomas' hospital and is the only service of its kind in the country. People with XP from across the UK come to this specialist clinic to be diagnosed and treated.
You can find out more about the National XP Service on the Guy's and St Thomas' NHS Foundation Trust website.
Professor Grocott's research
You can find out more about Professor Grocott's work, her research interests and recent publications on King's Research Portal.
In this story