29 November 2019
King's academics and Plus Alliance lead discussion on public procurement and modern slavery
The Dickson Poon School of Law hosted a workshop on November 29, 2019 to discuss the relevance and challenges of assessing modern slavery risks in public procurement supply chains.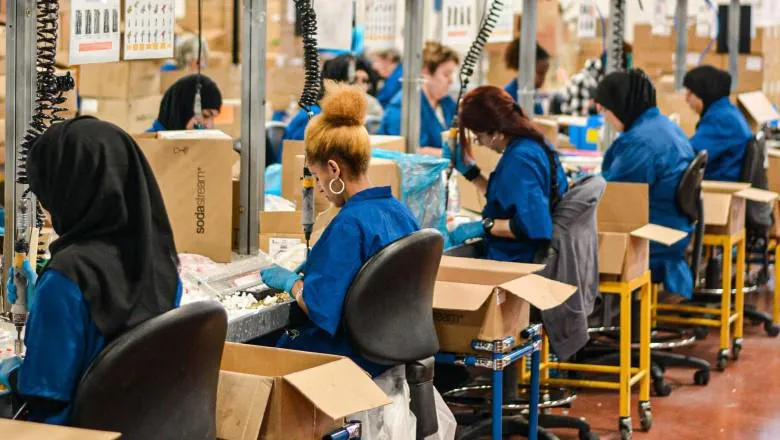 The event, organized by Plus Alliance partners, King's College London and the University of South Wales, Australia, with the collaboration of the Business, Human Rights and the Environment Research Group (BHRE) at the University of Greenwich, gathered leading experts from around the world on modern slavery and public procurement to reflect on the existing legal frameworks and the challenges of their implementation.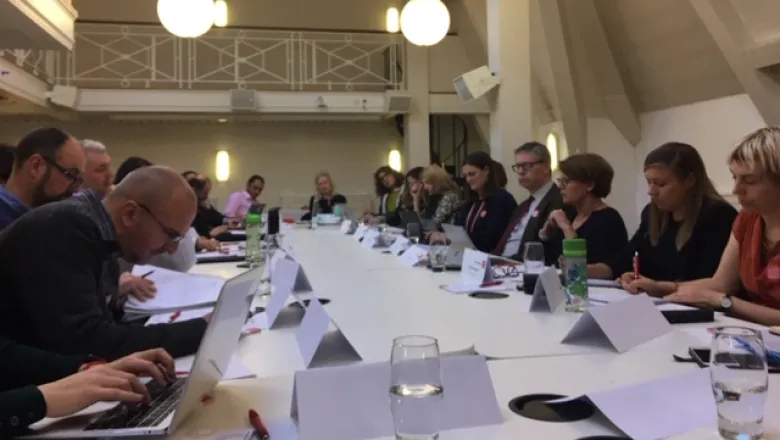 There is an increasing pressure on public authorities to pay closer attention to the sources of the goods and services they buy, with government procurement accounting for an average of 15% or more of countries' GDP. Yet, a diversity of legal frameworks and challenges in their implementation remain a concern, with medical supplies, technology or cleaning services as high risk sectors for procurement in local governments, public health services or universities. Recently, evidence of forced labour and debt bondage in Malaysia's rubber glove industry has led to an import ban by the United States.
The event looked at promising legal frameworks such as the Australian Modern Slavery Act, the Swedish and the American models, and discussed the challenges of assessing the risks of modern slavery in public sector supply chains. Professor Philippa Webb (KCL), Associate Professor Justine Nolan (UNSW), Dr Rosana Garciandia (KCL) and Professor Olga Martin Ortega (University of Greenwich) chaired panels where practitioners and academics explored ways to continue cooperating in this field.
The workshop draws from the research project State responsibility for modern slavery led by Professor Philippa Webb and Dr Rosana Garciandia in partnership with the United Nations University, which identified scenarios of State involvement in modern slavery.
Also related to this workshop, the Centre of European Law of King's College London hosted an open event the evening of 28 November looking at modern slavery and public procurement from a European Union perspective. The event was chaired by Dr Rosana Garciandia and featured as speakers Michael Bowsher QC, Professor Justine Nolan and Professor Olga Martin-Ortega.
In this story