01 April 2020
Kings Alumna Playwright: 'Creativity at university is vital'
Successful playwright and producer and King's Alumna Dr Jingan Young cites her King's studies as key to igniting and developing her passion for British cinema and culture.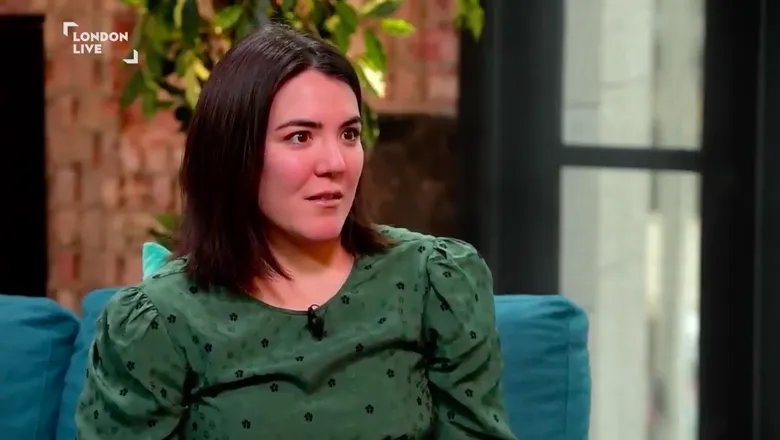 "It is vital we encourage artistic expression in all forms. At King's, my mind was opened to new possibilities of writing and art forms and I was inspired to look outwards into the city of London too for inspiration and new ways of creative practice." 
Successful playwright and producer and King's Alumna Dr Jingan Young cites her studies at the university as key to igniting and developing her passion for British cinema and culture. 
While finding inspiration is harder at the moment due to the Coronavirus lockdown, Jingan is finding new ways to be engaged, enjoying discovering parks around her neighbourhood and rediscovering her bookshelf, re-reading books by Donna Tart and JG. Ballard.
Jingan finished a successful run of her play Life and Death of a Journalist in early March, based on political journalism amidst the Hong Kong protests, at the VAULT Festival in London. 
The play was described by the Guardian as an 'intensely smart play' which prickled with 'intelligence and anger'.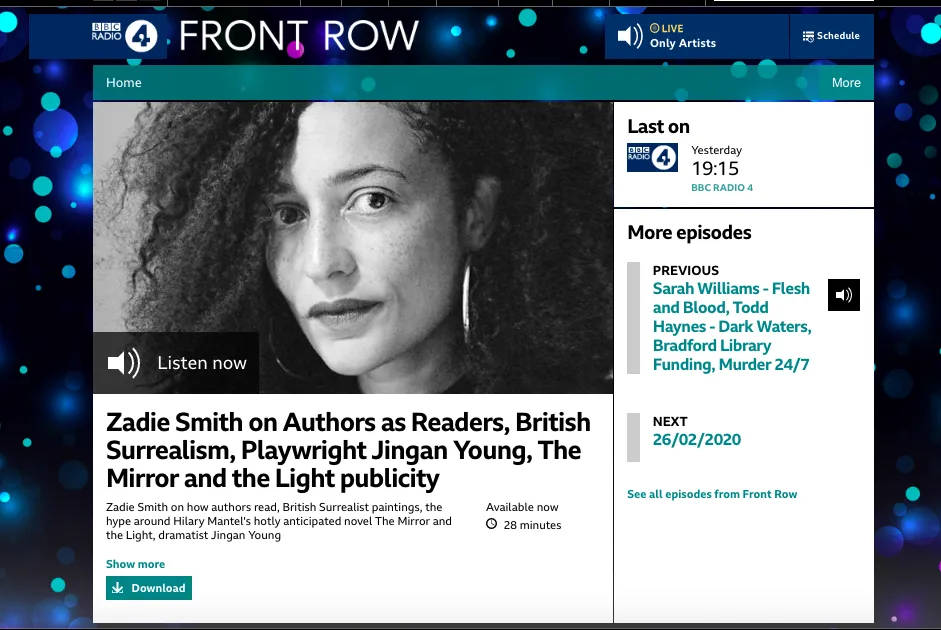 BBC Radio 4 arts show Front Row covered Jingan's play Life and Death of a Journalist
Jingan is a graduate in English with Film Studies (BA) and also holds a PhD in Film Studies from King's.
She was acknowledged for her screenwriting by the BBC and Idris Elba on the New Talent Hotlist 2017. She has several television projects in development and was shortlisted for the BBC's Felix Dexter Bursary for BAME comedy screenwriters.
She says her King's College London education helped spark and hone her creativity. "It was most definitely British National Cinema taught by my now supervisor Dr. Lawrence Napper during my BA which made me appreciate Britain, British culture, and there I cemented my true passion for British cinema.
"Lawrence is an inspiring teacher and tutor and made the post-war world so fascinating. Having come from Hong Kong, I had very little exposure to 'B' films which are low-budget films with what you might call 'sensationalist' subject matter. 
"The course later inspired my PhD thesis subject - Soho in British cinema, which combined both my love for cinema production in this country and the area in which my other career - playwriting - is most well-known. The best of both worlds! I successfully completed my PhD last year and will be turning it into a monograph."  Jingan added.
Her next play, East of Suez, looks at the last governors of Hong Kong. She is also working on a musical about her dad and his family's immigration to Hong Kong from China before the Cultural Revolution and their lives in a refugee camp. She has several television projects in the pipeline including a thriller set in Scotland.
In both 2018 and 2019 she was shortlisted for the Adopt a Playwright Award from Off West End. She is a recipient of the Peggy Ramsay Foundation Grant and the inaugural Michael Grandage Company Futures Grant.
She is founder and artistic director of POKFULAM RD PRODUCTIONS 薄扶林道© and for over five years produced new writing from East Asian writers in the UK and China. She runs monthly writing workshops for students at King's College London with King's Careers, Oxford University, and the Global Origins Theatre Company.
Jingan adds that both her BA and PhD helped her to connect to professional mentors in the field, including those in her department and others. 
"For my creative work, the REACH space in the AHRI was an invaluable space for developing my writing in a supportive and rather beautiful environment! The team have transformed this space into an oasis for students and staff and I fully recommend working with them on a project you have been wanting to develop.
"Now that we're confined at home I am trying to create a similar space - I brought my plants inside and am trying to make a tranquil space!" Jingan added.
"Whatever it is, music, art, environmental, King's is a place you can be unafraid to try out new things.
"While things are different now and we are all missing being in our social, creative communities in person, I look forward to all the ways people will come together through the arts and culture in other ways now and in person together after this terrible crisis."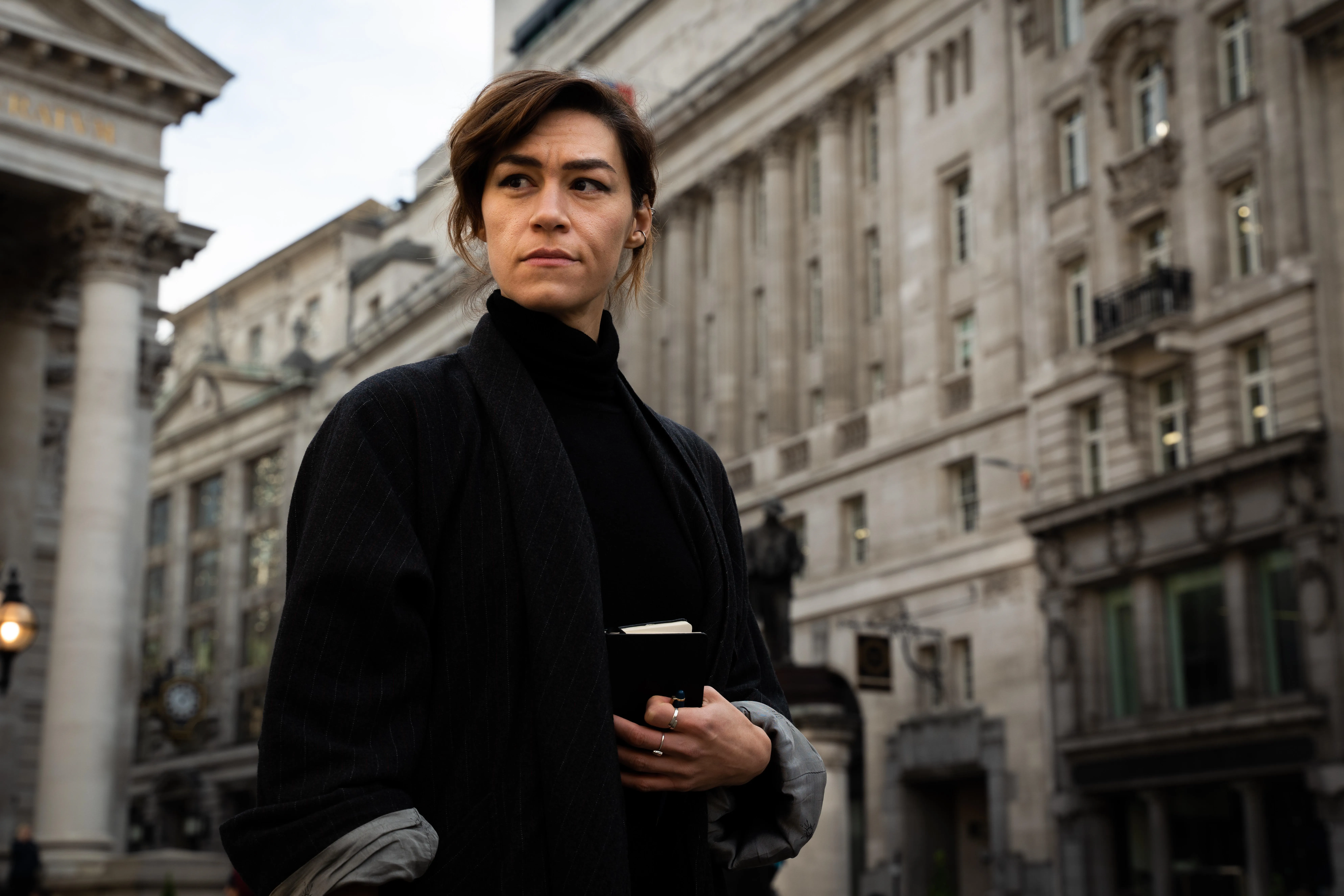 Life and Death of a Journalist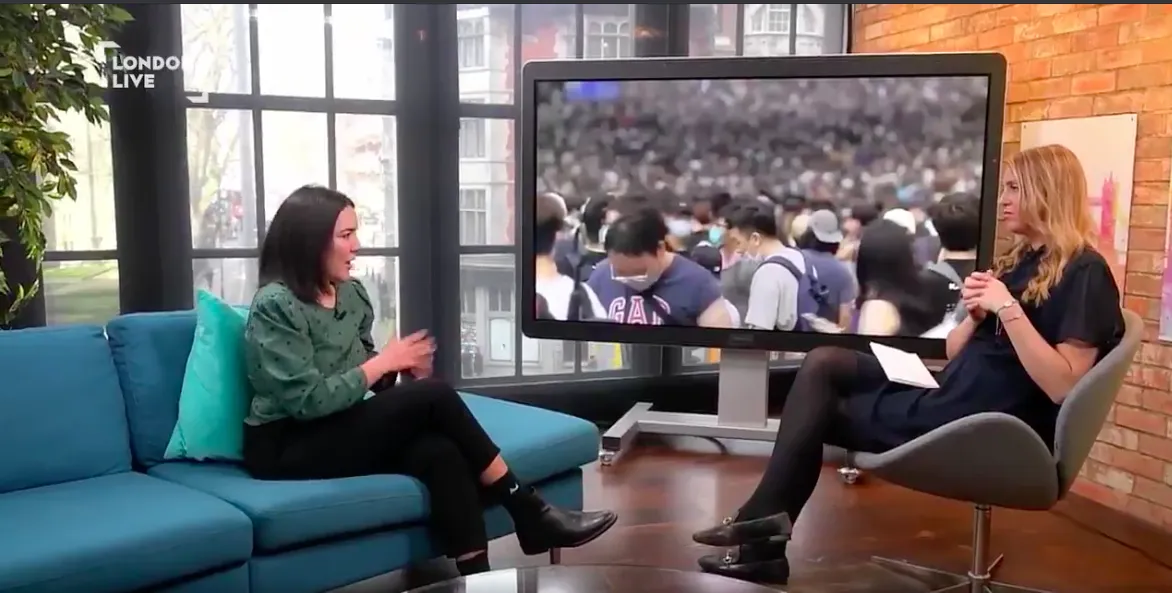 Jingan appearing on London Live