06 July 2021
King's Hosts Joint Seminar with Peking University on Impacts of COVID-19 on Mental Health
The Lau China Institute and the Institute of Psychiatry, Psychology & Neuroscience held a joint seminar with Peking University Sixth Hospital, Institute of Mental Health, Peking University, Beijing, China on the impacts of COVID-19 on mental health in China and the UK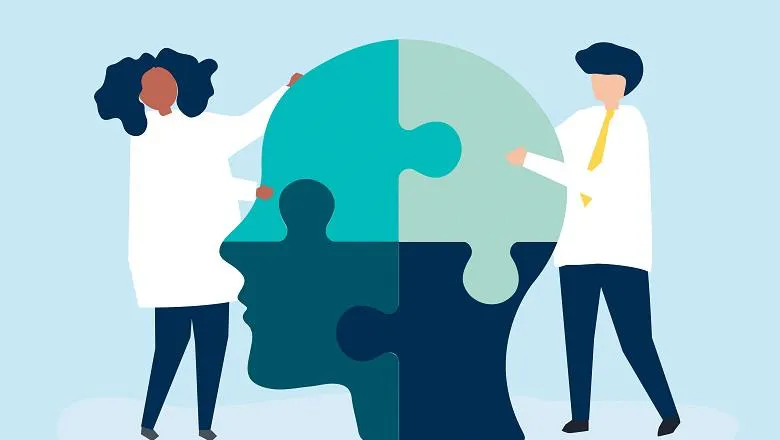 Joint Symposium with Peking University Sixth Hospital Institute of Mental Health and King's Lau China Institute & Institute of Psychiatry, Psychology & Neuroscience | 'Mental Health Care for a Post COVID-19 Future: Lessons Learned and Clinical Responses from China and the UK'
On 5 July, the Lau China Institute and the Institute of Psychiatry, Psychology & Neuroscience at King's College London hosted an online seminar in partnership with Peking University Sixth Hospital Institute of Mental Health in Beijing on the mental health impacts of COVID-19, looking at clinical responses in both the UK and China. 
The seminar focused on the application of digital mental health care during the pandemic, the global mental health response, and the integration of mental health services for patients and service providers.
King's College London and Peking University have been working cooperatively on the prevention and control of the pandemic and the response to mental health concerns during COVID-19. This has enhanced the ability of both sides to deal with this crisis and the resulting mental and psychological conditions. It also lays the foundation for future response to the mental health concerns caused by global public health emergencies. 
Participants from both countries reflected on their approach to mental health services during the pandemic, with challenges of coordinating prevention, response and treatment while integrating and upgrading mental health provision alongside management of the physical health effects of COVID-19.
During the outbreak, healthcare providers in China responded promptly with innovative digital measures for delivering mental health care and to disseminate public health campaigns, using social media platforms and other online tools.
In the UK, health care challenges intersected with social inequalities highlighted during the pandemic such as the higher prevalence of COVID-19 in ethnic minority communities.
Both the UK and China shared lessons on the need to coordinate a global response to healthcare and looked at the mental health care needs of clinical health providers who are administering care to others.
Representatives from the South London and Maudsley NHS Foundation Trust King's Health Partners spoke about the growing mental health concerns of different vulnerable groups in the UK and the need for effective intervention to support those experiencing mental health challenges. 
The seminar shared practical experience in dealing with mental health challenges in China and the UK and proposed new ideas and directions for the development of mental health and medical services and the response to public health emergencies in the post-pandemic era.
This important partnership between the Peking University Sixth Hospital, Institute of Mental Health and King's College London will further promote research and practice on mental health interventions, prevention strategies, and play a vital role in the global health arena, jointly addressing mental health issues and the mental health burden on society as a whole.
This partnership and meeting are supported by King's College London Global Engagement Partnership Fund 2020-2021.
Click here to read a Chinese language outline of the seminar.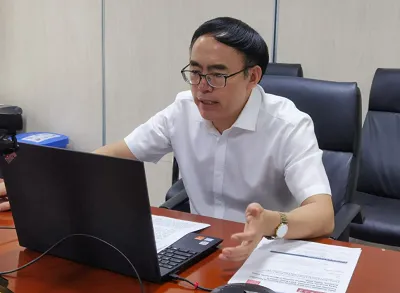 Participants from the Peking University delegation included:
Professor Lin LU, Director of PKU Sixth Hospital/Institute of Mental Health; Director of PKU National Institute on Drug Dependence, Peking University
Professor Yan-Ping BAO, Department of Epidemiology, National Institute on Drug Dependence, Peking University
Professor Huali WANG, Director of Clinical Psychiatry Research, PKU Sixth Hospital/Institute on Mental Health; Peking University
Professor Ning MA, Director of Public Health Department in the Peking University Sixth Hospital/Peking University Institute of Mental Health; Executive Deputy Director of the National Mental Health Project Office; Deputy Director of the Mental Health Center of the China Center for Disease Control and Prevention
Professor Hongqiang SUN, Deputy Director of PKU Sixth Hospital/Institute of Mental Health. Peking University
Professor Chuan SHI, Director of Clinical Assessment Center, PKU Sixth Hospital, Peking University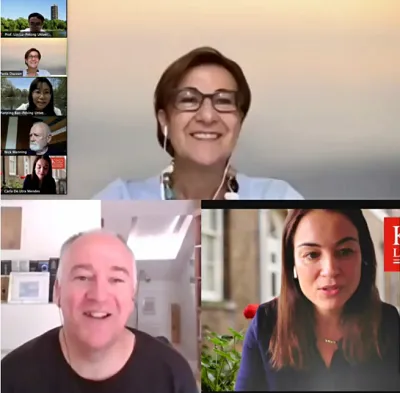 Participants from the King's College London delegation included:
Professor Kerry Brown, Director of the Lau China Institute, Professor of Chinese Studies, King's College London
Professor Paola Dazzan, Professor of Neurobiology of Psychosis and Vice Dean International at the Institute of Psychiatry, Psychology and Neuroscience, King's College London
Dr Carla de Utra Mendes, Postdoctoral Research Associate on China and Mental Health, Lau China Institute, King's College London
Professor Robert Stewart, Professor of Psychiatric Epidemiology & Clinical Informatics, Institute of Psychiatry, Psychology and Neuroscience, King's College London
Professor Nick Manning, Professor of Sociology in the Department of Global Health and Social Medicine, King's College London
Dr Ruby Wang, China Head of Health for Policy and Partnerships, UK Foreign Office, British Embassy Beijing
Dr Tatiana Taylor Salisbury; Lecturer in Global Mental Health, King's College London
Zöe Reed, Director at South London & Maudsley NHS Foundation Trust
Jenn Owen, Associate Director of the Commercial Team at the South London and Maudsley NHS Foundation Trust
Dr Sean Cross, Consultant Psychiatrist, King's College Hospital NHS Foundation Trust
Dr Crispin Day, Visiting Senior Lecturer, King's College London and South London and Maudsley NHS Foundation Trust
Professor Neil Greenberg, Professor of Defence Mental Health, King's College London
In this story