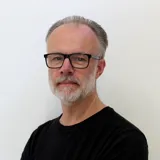 Professor Robert Stewart
Professor of Psychiatric Epidemiology & Clinical Informatics
Contact details
Biography
Rob Stewart is Professor of Psychiatric Epidemiology and Clinical Informatics, and is Theme Deputy Lead of Informatics in the Maudsley NIHR Biomedical Research Centre. He has been Academic Lead for the Maudsley's Clinical Record Interactive Search (CRIS) platform since its development in 2007-8. CRIS is an internationally unique data resource comprising de-identified full electronic mental health records from the South London and Maudsley NHS Foundation Trust (over 500,000 patients) with extensive enhancement through multiple data linkages and natural language processing ('text-mining') algorithms. CRIS has been used extensively for research to improve the understanding of mental health conditions and mental healthcare services, and has supported over 250 peer-reviewed publications.  
Rob Stewart gained his degree in medicine (MB ChB 1991) from the University of Leeds and worked for 2 years in Yorkshire before training in psychiatry in north London. He joined the Institute of Psychiatry as a junior researcher in 1996 and has worked on the epidemiology of dementia and other late-life mental disorders and on a range of International Mental Health initiatives, as well as his more recent role in supporting mental health data science. He is a practising Consultant in Liaison Old Age Psychiatry.
Research Interests
Clinical informatics and mental healthcare data science 
Mental health in older adults 
Dementia epidemiology 
Physical-mental health interface 
Rob Stewart's work on CRIS has focused particularly on the physical health inequalities faced by people with mental disorders, as well as longstanding interests in the physical health impact of dementia and its implications for safer prescribing. He directs several programmes of work to improve the quantity and quality of data from routine electronic health records through natural language processing.  
Research Groups
Maudsley NIHR Biomedical Research Centre
Expertise and Public Engagement
Rob Stewart is Co-Director of DATAMIND, the MRC-funded HDRUK hub for mental health data science.
Rob Stewart has served as Academic Secretary for the Royal College of Psychiatrists Faculty of Old Age Psychiatry, and as Chair of the European Psychiatric Association Section of Epidemiology and Social Psychiatry.