20 December 2022
King's joins £12 million project investing in future of 6G communication systems
The research is part of the government's strategic investment in UK telecommunications.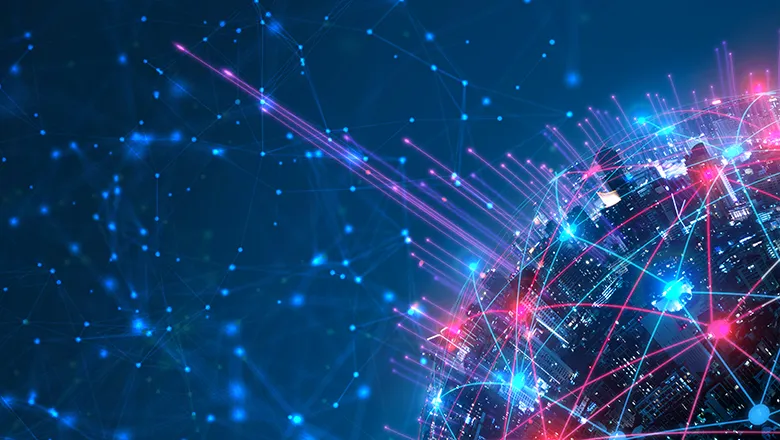 Researchers from the Centre for Telecommunication Research (CTR) in the Department of Engineering, King's College London, are among the founding partners in a new £12 million telecommunications project. The research aims to develop and industrialise technologies and solutions for future 6G mobile networks.
The project, Realising Enabling Architectures and Solutions for Open Networks (REASON), funded by the UK government, brings together an ecosystem representing the entire telecommunication R&D supply chain, including three major mobile network equipment vendors, Ericsson, Samsung and Nokia.
REASON will develop a roadmap for open 6G networks, which will set the framework for new developments across the entire technology stack. The project will provide new solutions to effectively integrate multi-technology access networks - including mobile wireless, wifi, and optic, and to advance their performance in line with emerging 6G requirements. New concepts will be proposed to support unprecedented network densification to increase capacity. Smart technologies will also be developed that aim to use multi-technology access networks to extract sensing information and support 6G use cases.
The King's academics are led by Professor Toktam Mahmoodi, and include Dr Yansha Deng, Dr Vasilis Friderikos and Professor Osvaldo Simeone. Their work will contribute to the edge intelligence for enabling 6G time sensitive usecases, and will also improve the energy efficiency of networks and support digital twining to help optimise the network. King's research has previously supported the development of applications for mission-critical and time-sensitive communication, in areas such as healthcare, emergency services, automotives and the performing arts.
Professor Toktam Mahmoodi, Director of the CTR at King's, said:
"We are pleased to be part of REASON and to contribute to the success of 6G in the UK. This major project brings together some of the best and brightest minds in the telecommunications ecosystem to work on the design and delivery of 6G networks, including embedding AI as an integral part of communication networks."
The REASON grant is part of the government's strategy to reduce the UK's reliance on a small number of suppliers to build and maintain telecoms networks, and the funding will support the roll out of lightning-fast mobile connectivity by making it easier for more firms to enter the market.
Secretary of State for Digital, Culture, Media and Sport, Michelle Donelan MP said:
"The technology powering our phone and internet networks is evolving rapidly, and with 6G on the horizon, we must stay ahead of the curve.
"This government investment will see top UK universities join forces with industry to develop the nuts and bolts underpinning new networks, create skilled jobs testing the security of the latest telecoms tech, and ensure our plan for a more diverse and innovative 5G market is sustained in the future.
Dan Warren, Director of Advanced Network Research at SRUK commented:
"Samsung has wanted to engage in UK government backed research for many years, and the opportunity that the REASON consortium offered was too good to pass up. We are delighted to be working with the other project partners to advance the application of AI to network technologies, and look forward to progressing the path to a larger ecosystem of vendors in the UK through the adoption of the UK Government open network principles."
Magnus Frodigh, VP & Head of Ericsson Research, said:
"Ericsson is looking forward to working in close partnership with the winners of the Future Open Networks Research Challenge in the UK. Through this government funded program and our own recently announced multi-million pound 6G research investment, the country is ready to begin the journey of developing future network technologies, architectures, and global standards as well as leading the way to an efficient and sustainable society powered by limitless connectivity for a cyber-physical continuum."
In this story