07 March 2022
Lawyer's crowdfunded case against pension scheme clears first hurdle
An expert in corporate law from The Dickson Poon School of Law has taken the "first step" in a crowdfunded legal action against the directors of the Universities Superannuation Scheme (USS).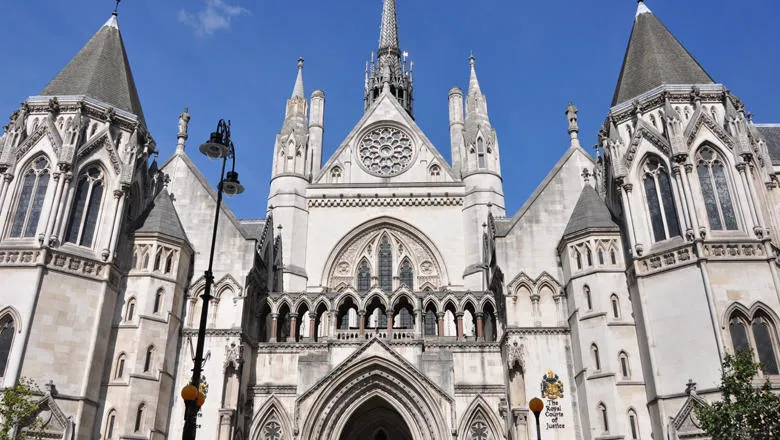 On October 29, 2021, Dr Ewan McGaughey, from The Dickson Poon School of Law, and Dr Neil Davies, from the University of Bristol, issued proceedings in the UK High Court against the directors of the University Superannuation Scheme (USS), the UK's largest private pension scheme. In their claim they argue that, as a consequence of the directors' actions, USS Ltd. "has suffered and will continue to suffer loss."
At a hearing on Monday 28 February, Mr Justice Leech decided there was a prima facie case to answer, that the claimants were acting in good faith, and allowed their claim to go to an inter partes hearing. Here permission will be sought to bring a derivative claim against the directors. The next stage of the hearing will determine whether the claimants' four claims should be pursued in full.
Speaking on Monday, Dr McGaughey said: "This is only the first step. What Mr Justice Leech has said is that we can proceed to the next stage of the hearing, which will be between the parties."
The two academics, whose legal action has been made possible by over 1700 donations from across the UK, are bringing the action as members of the pension scheme.
Their claim argues that the Scheme's directors are in breach of their duties in four areas: by conducting a valuation in a manner which has resulted in a significant undervaluation of the Scheme; by breaching the Equality Act 2010 through cuts that result in disproportionate harm to women, young people and minorities; by allowing operating costs, including executive pay, to increase substantially; and by failing to create a "credible plan" to divest from fossil fuels, a situation which "has prejudiced and will continue to prejudice the success of the Company."
In a statement issued following last week's hearing, the pension scheme said: "It is important to note that yesterday's hearing was initiated by the claimants as part of the Court process for considering actions of this type and that, consistent with that process, USS was not involved in yesterday's hearing. There was no significant consideration or endorsement by the judge of the underlying merits of the claim. USS will now oppose permission for the claim to proceed at the hearing."
The Universities Superannuation Scheme is the main pension scheme for academic and senior academic-related staff in UK higher education. The Scheme has 476,000 members and operates across 343 employers.
You can read the claim filed at the High Court and Dr McGaughey's Witness Statement at the Columbia University Climate Change Litigation Database, hosted by the Sabin Center for Climate Change Law, Columbia Law School.
In this story