09 June 2021
Learning the lessons of Covid, in order to teach them
Paula A. Johnson
Covid has shown how deeply structural injustices determine health outcomes. To avoid repeating the mistakes of the pandemic, academic leaders must teach this lesson to the next generation of scientists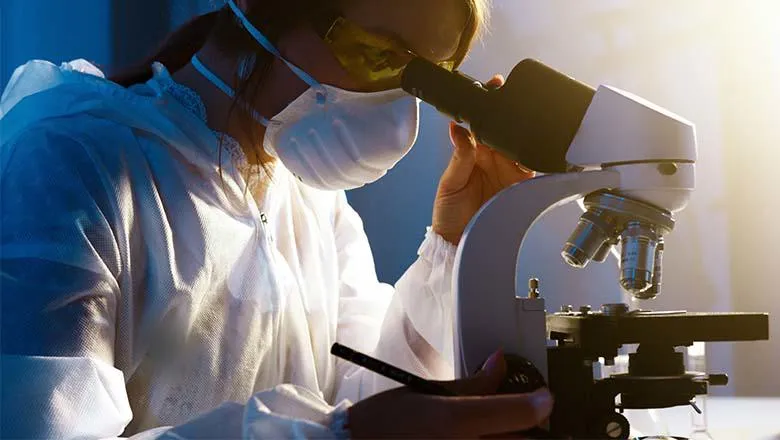 Essays on equality – Covid-19: the road to a gender-equal recovery
Read the essay collection
As we approach recovery from the Covid-19 pandemic, those of us who are educating the next generation of scientists, physicians, public health experts, and policymakers should be asking ourselves serious questions about what to teach them, in light of what we have learned.
When the Covid-19 pandemic first began its frightening spread in the United States late in the winter of 2020, some of our leaders saw the new coronavirus as "the great equaliser," in that all of humanity seemed equally susceptible to it.
They were mistaken. We now know that men are more likely to die of Covid than women. The old are more likely to die than the young. Black and Hispanic people are twice as likely to die as White people, and at younger ages. And our early failure as a country to stratify the data by race and ethnicity, in addition to gender and age, held us back in understanding and fighting the virus in the first months of the pandemic.
We need to help our students do better. So, how do we get them to understand that the fault lines in our societies – the structural injustices – often determine health outcomes?
In the case of Covid in the US, the key factors seem to be that Black and Hispanic people are more likely to have underlying health conditions, such as coronary artery disease, hypertension, and diabetes, that worsen the course of the infection. They are more likely work in service or care industry jobs that involve a lot of exposure to the virus. They also lost jobs at a much higher rates during the pandemic – particularly women – leaving a population that was already less likely to have health insurance vulnerable to the loss of employer-based coverage.
They also are more likely to receive inadequate care because of bias. In clinical settings, women and people of colour regularly find that their symptoms are discounted. Rana Zoe Mungin, a 30-year-old Black schoolteacher in Brooklyn and one of Wellesley College's most inspiring young alumnae, was twice turned away from the hospital without a Covid test in March of 2020, even though she had the standard symptoms of Covid. She was instead treated for asthma and told she might be having a panic attack. The third time she came to the hospital, she was put on a ventilator and died a few weeks later. In December, another Black woman – Dr Susan Moore, a physician – posted a video on social media from her hospital bed, explaining she had to beg for the treatment she knew she needed, from a White doctor who dismissed her pain. Covid killed her, too.
Who you are informs what you see. In the United States, where infant mortality rates are more than twice as high for Black babies as for White babies, a large study of Florida births found that when the doctor of record for Black newborns was also Black, the difference between the mortality rates for Black and White newborns was cut in half. So, how can we create a pipeline to bring more diverse voices to the table in science and medicine, in service of much better outcomes?
While race is a social distinction, sex, on the other hand, is biological and men and women experience diseases differently. In the case of Covid, men are more likely to die, but the preliminary evidence suggests that women may be more prone to "long Covid" and may experience more severe side effects after the Covid vaccines.
Incredibly enough, until the 1990s, women were routinely excluded from medical research trials, and even today, the results may not be disaggregated by gender – or reproductive status. As a pregnant resident of Yale New Haven Hospital recently pointed out, the routine exclusion of pregnant women from clinical trials may have been expedient in getting Covid vaccines authorised quickly, but it left pregnant women at sea when it came to deciding whether to be vaccinated. In 2001, I founded the Connors Centre for Women's Health and Gender Biology at Brigham and Women's Hospital in Boston, which I led for 15 years, in order to change a medical and science culture that views men's biology and experiences as normal and women's as often irrelevant.
Again, who you are often steers the questions you ask – so all of us in higher education need to think deeply about recruiting more women to the field of biomedicine.
On the research side, women and women of colour were absolutely key to the development of Covid vaccines, including Dr Kizzmekia Corbett of the National Institute of Health's Vaccine Research Centre, who helped to forward the speedy development of the Moderna vaccine; Dr Özlem Türeci, who led the development of the Pfizer vaccine as Chief Medical Officer of BioNTech; and Dr Katalin Karikó, who conducted the foundational research for the modified messenger RNA on which both these vaccines are based.
Clearly, a crisis like Covid-19 demonstrates the need to employ the full talent pool. However, academic leaders have to go beyond asking how to draw women into biomedicine, and to start asking how to keep them there, because the performance of our institutions during this pandemic has not been great.
A recent National Academies report focused on the impact of Covid-19 on the careers of women in academic sciences, engineering and medicine and catalogued struggles that range from the sudden expansion of women faculty members' unequal "second shift" responsibilities as schools and childcare centres closed, to the extreme burnout being experienced by those on the frontlines of health care – women who are generally younger, less well paid, asked to work harder, and given less support than their male counterparts.
In a country with relatively paltry public spending on early childhood education and care, our institutions need to take the long view and find ways to support the career progression of our women graduate and medical students, postdocs, and junior faculty. Academia is also long overdue for a cultural revolution, one in which women are given equal respect. In 2018, I was co-chair of a National Academies committee that reported on the sexual harassment of women in academic science, engineering, and medicine. We found that academic workplaces are second only to the military in rates of sexual harassment.
Ultimately, I hope that the self-evaluation that has been provoked in higher education by the pandemic does not go by the wayside when it is over. If Covid-19 has demonstrated anything, it is the impossibility of dealing well with a great crisis without a multiplicity of perspectives, and a sensitivity to differences. So, we should encourage our students, too, to ask better questions of themselves.
When they look at the grand challenges in public health and medicine, do they consider how social inequalities influence them? Are they exploring the ways that economic disadvantage and health disparities go hand in hand? Are they thinking about justice and fairness, as well as the science?
These lenses are utterly essential, if they are going to find their way to real solutions.
Paula A. Johnson is President of Wellesley College.