19 October 2018
Leverhulme Early Career Fellowship Scheme 2019
King's intends to support a number of applications to the Leverhulme Early Career Fellowship scheme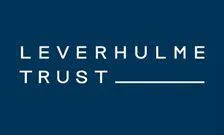 leverhulme
King's College London intends to support a number of applications to the Leverhulme Early Career Fellowship scheme. This funded scheme will enable postdoctoral researchers to develop their academic careers during a three-year fellowship at King's.
Potential applicants working in any field of Classics (including history, ancient philosophy, art and archaeology and reception) and Byzantine and Modern Greek Studies are invited to apply. It is hoped that Leverhulme Early Career Fellows will either add to our existing research strengths or help the Department in developing new ones: they will form part of our vibrant and diverse research community and will receive full support for their subsequent career development.
Applicants must have submitted their doctoral thesis by February 28 2019, and not before 28 February 2015.
Applicants should first make contact with the academic member of staff closest to their research area to ask if they will provide advice on the application and act as mentor. They are also invited to contact Dr Daniel Orrells the Head of Departmentfor advice.
In consultation with their mentor, applicants are required to submit their final materials by 10 December 2019.
For research in Classics at KCL and the interest of its staff click here. 

For the KCL internal application procedure click here. 
Please read the Leverhulme Trust notice and rules before applying.