22 August 2023
Study finds local conditions crucial in integration of refugees
Unemployment rates and attitudes towards immigration at a local level can play a significant role in the successful integration of refugees, a new study has found.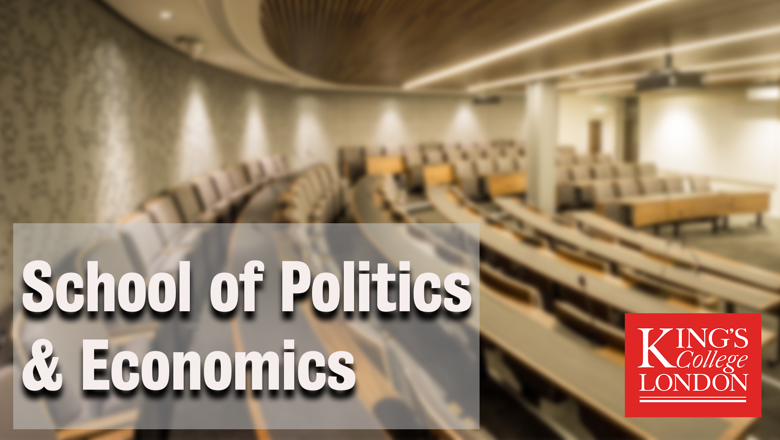 Refugees placed in areas with higher local unemployment and stronger anti-migrant sentiment were much less likely in the short-term to be in stable employment and to have integrated with host communities compared to those placed in areas with lower local unemployment and more receptive attitudes.
Academics found that a one standard deviation increase in local level unemployment or in the negative sentiment index led to a decrease of about five per cent in the likelihood of a refugee being in employment or education and monthly earnings for those in employment were also negatively affected.
King's College London academic, Dr Cevat Giray Aksoy, co-author of the study, said: "Our results highlight the importance of initial conditions for facilitating refugee integration. They also have implications for the design of refugee allocation policies.
"Although there is a strong political argument in favour of allocating refugees across the whole country, our results suggest that these policies come at a significant cost for subsequent integration outcomes for those refugees placed in worse performing and less welcoming regions."
The researchers also found the negative effects of high local unemployment were particularly acute for male refugees, while more negative local attitudes towards immigration were particularly impactful for females.
The study, First time around: Local conditions and multi-dimensional integration of refugees, examined more than 7,000 refugees who arrived in Germany between 2013-2016. The arrivals were randomly assigned to counties by a computer system upon arrival and were not allowed to choose their place of residence for at least three years.
Data for the study was drawn from the annual IAB-BAMF-SOEP Survey of Refugees, which provides information on refugees' location of residence histories, socio-demographic characteristics and integration outcomes in Germany.
The study, co-authored by Professor Panu Poutvaara (University of Munich) and Felicitas Schikora (German Institute for Economic Research), was published in the Journal of Urban Economics.
Read more...
You can read it in full here.
In this story