24 February 2022
London Powers and Inequality: Lessons from the COVID-19
The Government's newly-published Levelling Up White Paper sets out a plan to spread 'London-style powers' and prosperity to all parts of the UK, but this promise of transformation relies on a misunderstanding of London's character and the inequalities that the capital accommodates. A new report from King's College London academic, Dr Marta Wojciechowska shows the complex character of London governance, deep inequalities among the inhabitants, and the vast influence that COVID-19 had on the city.
The report examines the impact of COVID-19 on London.
How does London governance work?
London governance is complex, multi-layered and fragmented. The system is based on strong, locally-oriented councils which are responsible for service delivery to the inhabitants. The position of the Mayor of London, which the Government's White Paper promises to all the parts of England that wish to have one, plays a convening and strategic role across the city. Yet, as the report highlights, fragmentation and lack of communication across different actors is a problem for London governance. According to the report, London is an example of unfinished devolution, where individual actors do not have enough power to deliver public goals. Further, the relationship between London actors and the central government is particularly poor, resulting in constrained budgets, lack of knowledge-sharing and duplication of services.
Despite complexity and fragmentation, the London governance system works considerably well as a representative democracy. Representatives are democratically elected; public officials spend time and effort reaching out to their electorate. London is also a sphere of vivid community, charity and bottom-up organisation. The report also highlights how different actors experiment with citizens' involvement at various levels of policy development.
COVID-19 has shaken the life of Londoners, amplified existing inequalities and disrupted the way that London governance works.

Dr Marta Wojciechowska
Is London equally prosperous?
Despite being the richest region in the United Kingdom, London is socio-economically unequal. Londoners are unequal in terms of income, wealth, access to housing, employment, safety, clean air, green spaces, access to social and health services, availability of safety nets, power to influence the decisions that affect them and the influence that the pandemic had on their lives.
The report identifies several reasons why these inequalities arise: London's fiscal dependence, lack of recognition of relative poverty by the central government, fragmentation, lack of co-operation between individual governance actors, different rules regarding the funding and help available in different councils, lack of popular support for tax increases and an inability to access help due to other barriers. Further, access to local services can be particularly difficult for those for whom English is not their first language or who do not know how the systems work.
As funding for public bodies is limited, businesses and charities in London take over public functions. This enables the effective realisation of some public functions, but the consequences for underprivileged inhabitants remain uncertain. Access to funding for such additional functions is often based on pre-established parameters. This effectively limits the groups of actors that are able to apply for the funding.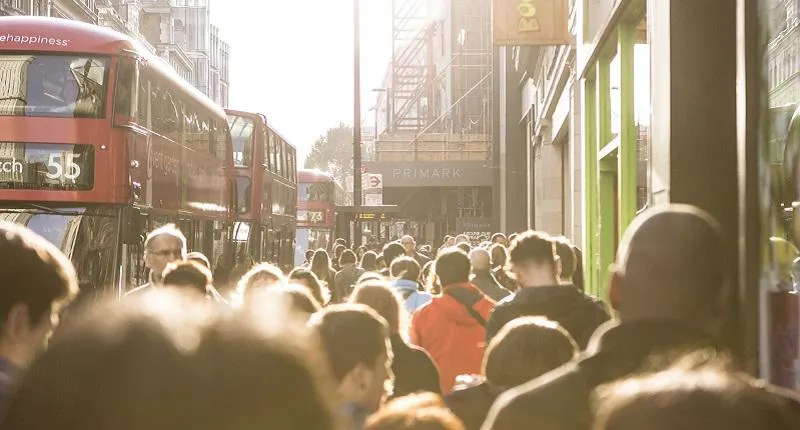 The report shows the complex character of London governance.
Towards post-COVID recovery
COVID-19 has shaken the life of Londoners, amplified existing inequalities and disrupted the way that London governance works. Despite the response facilitated by all governance actors, it was the community response that has been invaluable for inhabitants. The report highlights that to guide recovery, London governance actors need to rebuild trust with London communities and create tools that provide communities with meaningful opportunities for feeding into policy development. Further, the experiences of bottom-up communities and their knowledge need to be incorporated into the strategic long-term response.
In London, the impact of COVID-19 intersects with other indicators of marginalisation: lack of secure housing, the precarity of employment, precarity of status, limited access to welfare support (no recourse to public funds), race and trust in official authorities. To guide recovery, action is needed to address the needs of the most vulnerable: accessible information, better care and a focus on mental health.
Finally, the report highlights that COVID-19 exposed fragmentation and disconnection among London governance actors. It is possible to address disconnection by acknowledging inhabitants' mobility, creating better data-sharing practices across London and by creating a more positive narrative regarding local governance. Any such narrative on local governance needs to be based on the provision of accessible information on how precisely London governance works and the scope of its powers. As the Levelling Up White Paper demonstrates, information on how London works is very much needed, not only across the UK but also in Whitehall.
Read more...
You can read Dr Wojciechowska's report in full here.
In this story