14 February 2019
London School of Geometry & Number Theory renewed through £5.6m EPSRC award
The London School of Geometry & Number Theory (LSGNT), an EPSRC Centre for Doctoral Training (CDT) jointly run by King's, Imperial College London and University College London, has been renewed through an EPSRC award of approximately £5.6 million.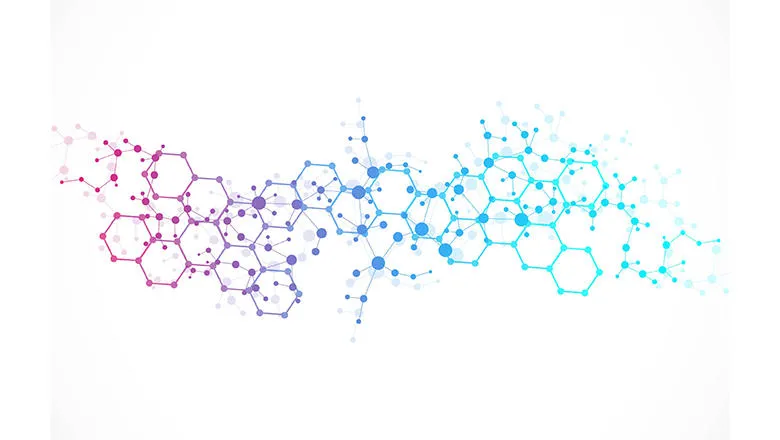 Hexagon pattern
This will bring an additional 75 students in geometry and number theory to the School, 40 of whom will be funded by the EPSRC. The LSGNT admitted its first cohort of students in 2014 and has attracted researchers from all over the world.
We spoke to the King's Co-Director for the School, Professor Fred Diamond, to find out more.

What does your role in the School involve?

I'm the Co-Director for Years 2-4, so my main duties are pairing students with supervisors at the end of their first year and monitoring their progress afterwards. As the Co-Director from King's, I also oversee CDT activity locally at King's and serve on the CDT Management Committee.

What makes the doctoral training provided by the LSGNT distinctive?

In my view the most important distinctive features are:
• The breadth of training it provides, both in terms of the base of mathematical knowledge and additional skills like computing and communication. This is a strong feature of the first-year programme, but continues throughout the four years, during which students also acquire the research skills and depth of knowledge they would in a more traditional PhD programme.
• The partnership of three leading departments in the field, which in addition to enabling us to provide the breadth I just mentioned, offers students a wide choice of research areas and supervisors. The strength of the research activity in geometry and number theory at the three departments means students are exposed to, and involved in, cutting-edge research in the course of their training.
• The collaborative nature of the training, which is facilitated by the size of the programme (roughly 15 students per year) and the many activities such as study groups, junior seminars and wrap-up sessions, enabling students to work together and learn from each other.

What is the greatest benefit of our involvement in this collaboration as a university?

Due to the quality of the training we're able to offer PhD students through the CDT, we attract extremely talented students. The combination of outstanding training and students translates into a contribution to the next generation of leading mathematics researchers and practitioners.
For information on how to apply, please visit lsgnt-cdt.ac.uk/apply/
In this story